Over the weekend, the awful story surrounding Amber Heard and Johnny Depp's relationship has gone from "Heard said, Depp said" to "Heard said, Depp said, Stanhope said" to "Heard said, Depp said, Stanhope said, Heard's lawyers said." Today, two new voices have been added to this dreary choir: Johnny and Amber's security guards.
TMZ reports (via sources) that Jerry Judge and Sean Bett are claiming they were "standing in the entryway inside Johnny and Amber's apartment unit, giving them space during the argument" when they heard Amber scream, "Stop hitting me!"
Writes TMZ:
The guards say "within a second" they bolted into the living area and saw Johnny in the kitchen and Amber on the couch in the living room — it's an open floor plan. Both guards say Johnny was at least 20 feet away from her.

We're told according to Johnny, both he and Amber knew the guards were in the entryway and the scream was a badly executed attempted setup.
First of all, "within a second" seems a little implausible to me. Second of all, why is a security guard's reaction to a woman screaming, "STOP HITTING ME," at a man who has a history of drug/alcohol-induced blowouts to assume the woman is lying, simply because she apparently broke free of the man who had been hitting her?
[TMZ]
---
Tell us about male nannies, Jerry O'Connell.

"I'm not sure if given the chance to hire myself as a manny in my family, I don't think I would allow that to happen," the Crossing Jordan alum said. "I'm sorry if that's closed-minded of me. I just wouldn't allow that — I wouldn't be comfortable with that. I would explain to my wife and to my children that I was not comfortable with a manny around."
G/O Media may get a commission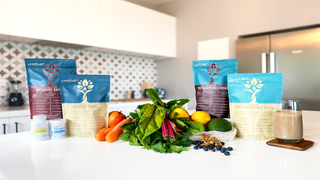 Shut up, Jerry O'Connell.
---
Would you ever NOT click play on a video called "Goldie Hawn Reveals Her Secret to Happiness"?
[GMA]
---
---
Images via Getty.