In addition to the myriad photos of Joe Biden awkwardly nuzzling women who are just trying to do their jobs, not to mention the firsthand account from Nevada politician Lucy Flores, another story has surfaced that suggests Joe Biden might have a problem respecting women's personal space.
Amy Lappos, a freelance worker with nonprofit agencies, says she met then-Vice President Biden while volunteering at a Connecticut fundraiser in 2009. She recently told the Hartford Courant that Biden tried to rub noses with her for fuck's sake:
"It wasn't sexual, but he did grab me by the head. He put his hand around my neck and pulled me in to rub noses with me. When he was pulling me in, I thought he was going to kiss me on the mouth."
Even though the incident she recounted left her feeling unsettled, Lappos didn't file a complaint at the time:
"I never filed a complaint, to be honest, because he was the vice president. I was a nobody. There's absolutely a line of decency. There's a line of respect. Crossing that line is not grandfatherly. It's not cultural. It's not affection. It's sexism or misogyny."
G/O Media may get a commission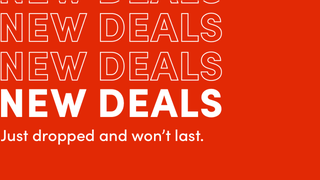 Up to 70% off
Wayfair - Cyber Week Deals
Last Friday, Lucy Flores published an essay in The Cut alleging that Biden smelled her hair and kissed her head just as she was set to deliver a campaign speech during her bid for lieutenant governor of Nevada in 2014.

In a statement released on Sunday, Biden says he doesn't recall being gross and unprofessional, maybe because he doesn't think rubbing noses in a professional setting with someone you've just met is all that big a deal:
"In my many years on the campaign trail and in public life, I have offered countless handshakes, hugs, expressions of affection, support and comfort. And not once — never — did I believe I acted inappropriately. If it is suggested I did so, I will listen respectfully. But it was never my intention."
Maybe just an "I'll stop doing that" would suffice here, Joe. Anyway, he's still probably going to announce his presidential campaign sometime in the near future.