In advance of International Women's Day on March 8, why not focus on the declining state of women's healthcare in the United States?
For the latest episode of Big Time Dicks, Prachi and I knew that we wanted to focus on something abortion-related—International Women's Day is coming up on Wednesday, March 8, and nothing screams International Women's Day more than a lively conversation about diminishing reproductive rights—we just couldn't decide on what. There are hundreds of anti-abortion laws and initiatives across the country, and there was no way to cover them all (though we tried). So, we settled on a new one, just sent to the Texas State Senate, that seems particularly craven, and is indicative of what the movement has become—a series of tactics (from forcing women to bury aborted tissue to requiring abortion providers to have medically-unnecessary, prohibitively expensive equipment) designed to make it as hard as possible to get and perform abortions, despite their legality.
Texas Senate Bill 25, or the "wrongful births bill" is being pitched as a bill that would prevent parents from suing their doctor if their baby is born with a disability. What it actually does, however, is allow doctors to withhold information about whether a fetus is at risk for or has a disability, especially if the doctor thinks that information would cause the parent to have an abortion.
"This bill places a [sic] unreasonable restriction on the constitutional right of a woman to make an informed decision about whether or not to have an abortion," said Margaret Johnson of the Texas League of Women Voters, while testifying in front of a Texas state affairs committee in opposition to the bill. "SB 25 is a not-so-subtle way to give medical personnel the opportunity to impose religious beliefs on women."
In this episode, we discuss a brief history of abortion, coming to the brilliant conclusion that the male ego is at the center of the pro-life movement (we promise we explain that in greater detail), and speak with Dr. Diane Horvath-Cosper, an abortion provider and Reproductive Health Advocacy Fellow for Physicians for Reproductive Health, who filed a civil suit against a hospital she worked at in Washington DC, after it ordered her to stop speaking publicly about the abortion procedures she was performing there.
G/O Media may get a commission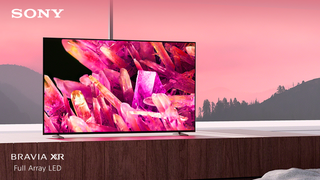 $400 off
Sony 55 Inch 4K Ultra HD TV X90K Series
We also did something a little different this time and taped the interview portion so you can see how we look when we say words—what a treat for you! The segment will air on Fusion TV on March 8 at 8:30 p.m. as a part of the Women's Day special The Other F Word, (guess what that word is...) and will be available online shortly after.
A Proposed Texas Law Would Let Doctors Lie to Women About Their Pregnancies. How Did We Get Here?Want to tell us about a Big Time Dick in your life? Send us a voice note to BigTimeDicks@jezebel.com. Also, please rate and subscribe to the podcast, and recommend it to your friends, to make sure other's are able to get their weekly dose of dick. If you need an antidote to this extremely dark (but explained in a fun, relatable way) subject matter, check out our sister pop culture podcast DirtCast.
The podcast is produced by Levi Sharpe with editorial oversight from Deputy Editor Kate Dries. Our Executive Director of Audio is Mandana Mofidi.