To my shock and mild horror, I became a Sephora VIB Rouge member this year—the highest level in Sephora's rewards program. I qualified after spending $1,000 in a calendar year.

Am I proud of this? Unsure! But it happened and there's nothing I can do about it. Let me now outline my journey to overspending on makeup and skincare products from Sephora in the year 2016.
---
I won't say this brush changed my life or even shifted it marginally. In retrospect, I'm not completely sure why I bought it in the first place because I rarely put powder all over my face. Still, it's a good brush and feels very nice and soft on my face.

G/O Media may get a commission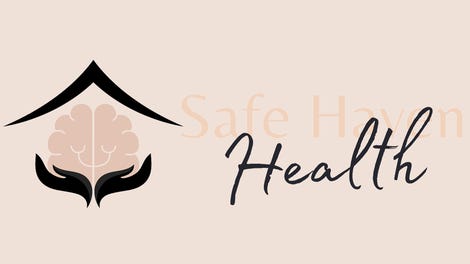 Addiction counseling
Safe Haven Health
Do not buy this eyeliner. I repeat: DO NOT BUY THIS EYELINER. I remember the release of this product being a whole big thing because I had to be put on a wait list. I returned it. Technically, should I include returns on this list since they don't count towards my rewards points? Don't know. Doing it anyway as a public service.
If you'll remember, earlier this year I went through what I thought was a quarter life crisis and bought a ton of skincare products. Eyes creams seem like kind of a racket. If you use a good moisturizer, I'm not convinced you need something specific for that two inches of space on your face. I still haven't finished this small tube and likely won't be re-buying.
Another return.
This was kind of a dumb purchase because you can buy much, much more shea butter for much, much less. But I liked the tiny tin and it's a good base for matte lipstick.
You could probably just put oatmeal on your face instead of spending $24 on this face mask. I wouldn't. But someone could.
I love a sheet mask. I also don't like spending money on manicures and pedicures regularly so this is a nice in-between pick me up.
Again, this is my attempt at a at-home manicure. Some good hand lotion probably would have done the trick just fine.
A strong recommend for those with natural hair. My hair is fine and very dry and this is great because I like weighing it down a bit with a heavier butter moisturizer.
This stuff is magic. It's one of those products where, at $34, it's definitely more expensive than it should be, but not so exorbitant that I won't waste $10-$15 more than I should on makeup remover.
Highlighter had a big year. I can't say whether this is significantly better than the other million highlighters on the market, but it is excellent. I use Champagne Pop.
Another strong recommend on the brush. I wasn't exactly sure what to look for in a highlighter brush but I'm happy I landed on this one. I prefer it to the fan ones because I don't have a delicate enough hand to not basically draw a line across my face.
This is one of my favorite liquid lipsticks. The shade (Ashton) initially seemed too light for me, but with a dark brown lipliner underneath is one of my favorite nude lip situations.
I used to be a big nail polish person and have very much waned in that interest. I'm not sure what possessed me to buy this (in the shade Mayfair Market). It's a tad goopy, but fine.
Behold an example of one of the many times a Sephora sample has worked on me. It tingles, which I love, and my skin definitely feels plumper after using. Looking back I don't remember this costing damn near $40 especially because it comes in a very small jar, but that's likely how I got myself in this VIB Rouge situation in the first place.
Nothing on Earth smells better than this stuff. It's your standard sparkly booty cream situation that does not actually tighten your butt—still a nice thing to carry around in the summertime nonetheless. I bought the travel size because I rightfully predicted that I would not need 8 ounces of butt cream.
Purchased in the shade Conspiracy which is a metallic finish. I rarely buy non-matte lipstick anymore and I almost never wear this so...
The consistency is very, very creamy and it takes quite a while to set, but I like it. It's a very neutral brown (shade: Crop Top) on me and I love to throw it on when I'm not wearing makeup just to feel like I put in a bit of effort.
Every single time I step out of the house wearing Tom Ford Noir Pour Femme, I get a compliment. This was yet another case of Sephora's masterful ability to turn a sample into a purchase. Wearing the sample to a dinner party, I received no less than four compliments. I pulled the trigger the next day.
I buy the 1 oz size even though, now on my second bottle, the 1.7 oz for $72 probably makes more financial sense.
The greatest under eye concealer on Earth.
I love travel versions of shit. I bought some these before my trip to Rio. I don't generally like wipes but I think my rational was that this was better than makeup remover in terms of potential spillage.
Sure.
Another foot mask experiment that I assume I grabbed while waiting in line for another purchase. I later went back and bought it again, so I guess I was satisfied the first time.
Not a lot of thoughts on this travel-sized hairspray.
Nothing has been better for my face than these magic drops. I mix it in with my liquid foundation and it's probably 60 percent of the reason why people are always asking me about or commenting on my skin. The secret is out. You are welcome.
Mac's Ruby Woo lipstick quite literally changed my life. Over the past couple years, I haven't worn red lipstick as much but this was my attempt to get back in the habit. It's some special edition shade called Chimps and is now sold out.
I bought this eyeliner and got confused about which brush I bought because Sephora sells about eight different types of liquid eyeliner all with slightly different brush shapes. I don't love the brush—it's a bit flimsy—but I was too lazy to return it.
A beautiful brown woman was my waitress one evening and was wearing this lipstick in Lola. I always assumed the shade would be too light for me but she convinced me and it's amazing. Kat Von D can make a lipstick.
The $50 Dr. Jart Ceramidin cream wasn't really feeling worth it. My skin was moisturized, sure but nothing revolutionary was going on. And it costs $50. This is a nice alternative.
More wipes, apparently.
For some reason I purchased this nail polish again in a red that is now sold out. I can't remember ever using it.
A great brow pencil for a light brow day.
Should have just bought the big bottle.
I find it hard to know when exactly to replace Beauty Blenders but at a certain point I could tell that mine was very gross. At the time of this purchase, I was $1 away from qualifying for VIB Rouge status so I just decided to just give myself up to the inevitable.
Over the year I bought eight of these Sephora eye masks which I like to use after a flight even though I can't tell much of a difference.
A gift card I purchased for my sister, presumably to help lead her down the dark path I am on.
I won't bore you with the exact breakdown, but I also bought 25 sheet face masks because I am a monster. I'll throw the Sephora brand masks into my cart because they're cheap and why not? My favorite sheet masks are from Dr. Jart. I bought a bunch of the Dermask Water Jet Vital Hydra Solution masks until I discovered you can buy a pack of five on Amazon for much cheaper. I also like the Ceramidin mask because, as I noted, I stopped using the expensive-ass moisturizer and it's good for when my skin is feeling particularly dry. My favorite, however, is the brightening Brightening Infusion Hydrogel mask.
---
This was my year. Hopefully I am $1,000 more beautiful now.