On Wednesday, Minnesota woman Anmarie Calgaro gave a press conference where she announced her intention to sue her 17-year-old transgender child who is seeking gender reassignment.
Calgaro is represented by attorney Erick Kaardal and Thomas More Society, the latter of whom is notorious for defending David Daleiden, creator of anti-choice propaganda videos, and often prosecutes in anti-abortion cases. NBC News reports that Calgaro misgendered her daughter during the press conference, and emotionally described being left out of her child's transition process:
"The news that county agencies and health service providers, the school and other county and state offices were completely bypassing me came as a total shock," Calgaro said while beginning to cry. "Why wasn't I even notified?"
The lawsuit specifically challenges a Minnesota law that allows minors to access medical care without their parents knowledge if they are emancipated, the definition of which is a minor living separately from their parents "who is managing personal financial affairs, regardless of the source or extent of the minor's income, may give effective consent to personal medical, dental, mental and other health services, and the consent of no other person is required."
The unnamed minor in question was not interviewed by NBC News, but court papers created by her and Mid-Minnesota Legal Aid in June 2015 state that Calgaro had made it clear to her daughter that she had no wish to see her, and made no legal attempt to keep her at home, despite knowing where she resides. Kaardal, on the other hand, argues that Calgaro never received a court order of emancipation, and had no opportunity to be heard on signing away her parental rights.
G/O Media may get a commission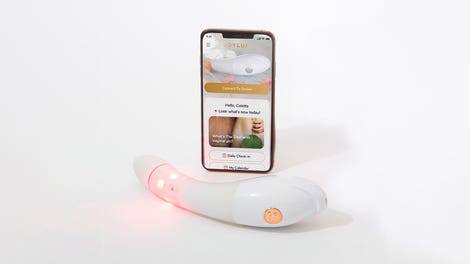 $50 Off
Joylux vFit Gold Device
The involvement of the Thomas More Society has led some to suggest that this particular case is an attempt to challenge the state's parental notification law regarding abortion. Currently, a non-emancipated minor may seek an abortion up to 48 hours after their parents have been notified that the procedure will take place. Were Calgaro to win her case, it might set a precedent for parental rights over their children's right to an abortion.
Calgaro is stating that she is taking action to protect the rights of parents in her state, saying to reporters Wednesday, "I'm also taking this action for the benefit of all parents and families, who may be facing the same violation of their rights—so that they and others in the future may be spared from the same tragic events."
Calgaro's daughter has reportedly received hormone therapy for around a year, but it is very unlikely that she will seek gender reassignment surgery before turning 18, if at all.