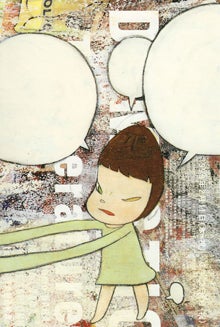 Your comments of the day:
Best Comment Of The Day, in response to Martha Stewart Does The Proust Questionnaire: "And after the sake, to crush my enemies, see them driven before me, and hear the lamentation of the women. It's a good thing." • Best Comment Of The Day, in response to Man Shops Globe: Where Your Heaps Of Overpriced Tchotchkes Come From: "How about a show that follows ACTUAL anthropologists around to show the work they're doing with communities around the world? I'd rather hear someone talk about NGOs and fair-trade coffee farmer cooperatives than watch this guy get a good deal :/ "
Reminder: Best and Worst comment nominations (please email the comment and the timestamp link to the left of the comment) should be sent to Hortense at commenters@jezebel.com.



Meet ups? Please post below!


Oh! My God! I Miss You" />