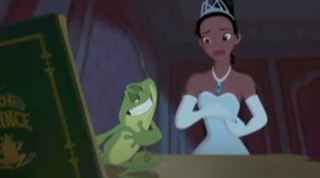 The new trailer for Disney's The Princess And The Frog seems to have major spoiler in it. Spoilery reviews at the link, too, if you're interested. Clip behind jump. [Ain't It Cool]





Earlier: The Princess And The Frog: First Look
Why Has It Taken So Long For Disney To Create A Black Princess?
An Early Look At Characters From Disney's Black Princess Movie
Why Is Disney's First Black Princess Such A Challenge?