Rape, murder, and other charges including attempted murder and destruction of evidence were filed today against five men who officials think violently raped and beat a 23-year-old physiotherapy student on a bus in New Delhi, India. She fought for her life for two weeks but eventually died in a hospital in Singapore. If found guilty, they could all get the death penalty.
There's also a sixth suspect, but he's a minor, so his case will be handled separately.
Prior to this case, which has incited massive protests around the country from people calling for the government to finally confront India's gang rape problem (rape allegations spiked 25 percent between 2006 and 2011, a statistic we keep repeating because it bears repeating) and protect accusers instead of the accused, the men's case may have been delayed for years. But now, the entire country — and people around the world — are paying attention, and the case against the men is going straight to a new fast-track court that officials have speedily set up specifically for crimes against women.
The government really wants to look good, because so far they've been looking pretty bad — and we're not just talking about decades of promoting rape culture, but just in terms of the recent protests. They've been criticized for tear gassing and beating protestors, closing off portions of the capital to stop rioters, which hurt local businesses, and overall, as the New York Times reports, guarding "the powerful from the people rather than to protect the people from predators":
The case has also led to a continuing discussion about the conflict between the aspirations of India's rising middle class and a deeply conservative and patriarchal culture that views the recent educational and economic successes of Indian women with unease and even alarm. An estimated 25,000 women are murdered each year by families who view their choice of mate as inappropriate, and Indian newspapers and television news programs now feature almost daily stories about new rape cases.
G/O Media may get a commission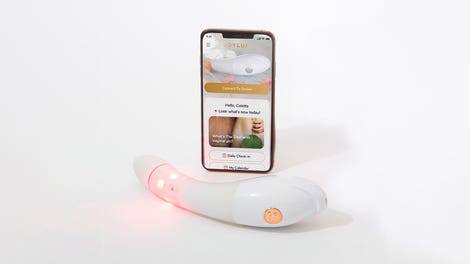 $50 Off
Joylux vFit Gold Device
Little is known about the suspects so far; as the paper puts it, "And with officials refusing to provide routine information about whether the suspects would arrive at the courthouse, rumors about the day's events ricocheted around the media scrum like a drop of water on a hot frying pan." A rather poetic end to a horrible story that is only the beginning.
Previously: An Awful Lot of Indian Lawmakers Face Rape Charges Themselves, India Wants to Publicly Shame Convicted Rapists, India Promises to Crack Down on Rapists, Delhi Gang-Rape Victim Has 'Significant Brain Injury' and Is 'Fighting for Her Life', India Has a Gang Rape Problem
[NYT]