India's government is under intense pressure to do something, anything, about the recent spate of highly-publicized gang rapes in New Delhi. (The epidemic itself is, of course, not recent — two women are raped every hour in the country — but the scores of local protestors and outraged people paying attention around the world are.) One 23-year-old woman, who was gang-raped and beaten with an iron rod by six men on a moving bus, has severe brain damage and might not make it through. Another young gang rape survivor killed herself this week by drinking poison after she was allegedly pressured by police to accept cash from her attackers or, alternately, marry one of them.
Ana Gasteyer Satirizes the Girl Boss in 'American Auto'
The government, long criticized for mishandling (if not flat-out ignoring) sexual assault cases, has already launched a wide-reaching campaign to protect women that will include both preventative measures and legislation that will make it easier for survivors to come forward and push their cases through.
G/O Media may get a commission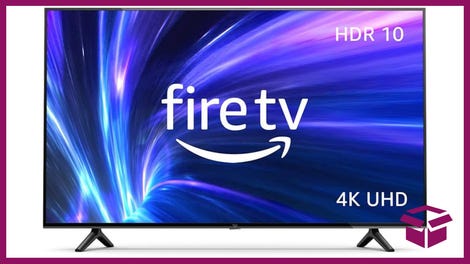 42% Off
Amazon Fire TV 50" 4K Smart TV
But that's not enough for the protestors, who aren't just angry about these specific mind-bendingly tragic accounts of rape and survivor suffering, but about India's terrible track record when it comes to sexual violence laws and overall rape culture. (Abhijit Mukherjee, a national lawmaker and the son of India's president, called the protestors "highly dented and painted" women who "go from discos to demonstrations." All you need to know right there.)
To appease them, the government has come up with a dubious quick fix familiar to any internet vigilante: "name and shame" convicted rapists by listing their photos, names, and addresses online. The database will start in New Delhi and then expand to other parts of the country.
"We are very serious about dealing with the problem and taking all possible action as early as possible," Prime Minister Manmohan Singh told the Washington Post.
Convicted rapists might prefer this tactic to some of the other punishments protesters are demanding, such as chemical castration and death. But this sort of internet shaming is usually a Plan B in cases where the government isn't adequately protecting its citizens. Should officials really go there? Some, such as Sandip Roy, writing for First Post, think not:
It's always worrisome when policies are cooked up in an overheated chamber of righteous popular outrage. This proposed database seems prompted less by a concern for public safety than a belated attempt by a flatfooted government to give the appearance of swift action. If we cannot hang them in the public square, let's hang them in a public database at least.
The government should focus on streamlining the reporting process for women, fast-tracking cases, firing authorities who don't take sexual assault cases seriously, and, overall, promoting a culture that doesn't shame women for speaking out about rape — not outing rapists so that other people can discipline them as they see fit. But, according to activists, only 26 out of 100 cases of rape are punished in India, so it's easy to see why they wouldn't trust the government to dole out punishment.