This week MTV celebrates its 30th anniversary, and over the course of three decades the network has done nothing short of redefining pop culture. And lucky for us, quite a few ladies helped push the network ahead along the way. Herewith, a celebration of the ladies of MTV.
1984: Martha Quinn
Why She Rocks: Of the network's first five VJs — Nina Blackwood, Mark Goodman, Alan Hunter, J.J. Jackson and Martha Quinn — Martha was a personal favorite of mine. I thought she was simply the bees knees, if nothing else than our shared attributes of brown hair and pale skin, but I was not alone in my adoration: Rolling Stone readers voted her "MTV's Best-Ever VJ" and Allure Magazine once called the 1980s "The Martha Quinn Decade." Today, the original group of VJ's (minus Jackson, who died in 2004) host a Sirius Radio show called 80's on 8.
Recommended viewing:
Martha Quinn Interviews Slash
Martha Quinn Interviews Bob Dylan
G/O Media may get a commission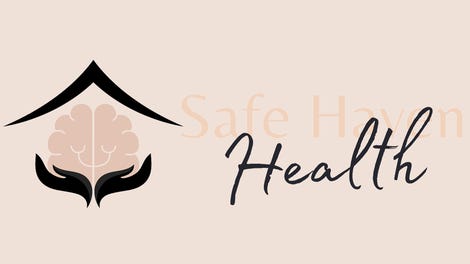 Addiction counseling
Safe Haven Health
1985: Downtown Julie Brown
Wubba wubba wubba, everyone: Would Club MTV have been a hit were Downtown Julie Brown not at the helm? Doubtful; it was her kooky personality that carried along an otherwise-boring stretch of young couples grinding on one another. After MTV, Downtown Julie Brown went on to entertain at EPSN and eventually graced the cover of Playboy in 1998.
Recommended viewing:
Club MTV
Julie Brown's Best Club MTV Outfits (Montage)
1987: Julie Brown
Yes, the other Julie Brown. In 1987, the comedienne released her first full-length album, Trapped in the Body of a White Girl — and her videos (like "The Homecoming Queen's Got a Gun") were played so much that MTV eventually gave Julie her very own show, Just Say Julie. Some may say she's the female equivalent to Weird Al, but the best thing about Julie is that she's still impersonating celebrities (like Paula Abdul, for example) to this day.
Recommended viewing:
"Vague"
"Girl Fight Tonight"
"How To Be A Model"
Sharon Stone's Depends Commercial
1987: Kari Wührer
The pop-culture game show Remote Control ran from 1987 to 199; hosted by a pre-SNL Colin Quinn and his sidekick, Kari, the show's sketches were more entertaining than the competition itself.
Recommended viewing:
1988 Episode of Remote Control
Kari Plays "What If?"
Adam Sandler is "Stud Boy" on Remote Control
1988: Daisy Fuentes
While some of us might have had more repeated exposure to her through our workout VHS tapes, Daisy Fuentes was all over MTV from 1988 on. She was the network's first on-air Latina hired by both MTV and MTV Internacional, and she went on to host countless other series, perhaps most notably the Top 20 Countdown — or, if you're into it, the many many segments that featured her in a teeny-weeny bikini on the beach. Beach House, anyone?
Recommended viewing:
MTV Beach House
MTV Top 20 Countdown for March 1995
1989: Cindy Crawford
When I began compiling this list, I had completely forgotten that supermodel Cindy Crawford had a gig moonlighting as the host on House Of Style. The series premiered in 1989, and if that makes you too young to remember what this show was all about, imagine an earlier, slightly classier version of Cribs, peppered with interviews of fashion industry people and discussion of issues. Created in response to the world's obsession with the supermodel, the show sought to explore the lives of models, the industry, and controversial topics like eating disorders. (Well, controversial back then.)
Recommended viewing:
Cindy Spoofs Denis Leary
House Of Style Tours Will Smith's Home
House Of Style: Women In Bands
1992: Kennedy
This woman was the face of 90s alternative rock. Kennedy and her trademark horn-rimmed glasses hosted Alternative Nation, without which we may not ever had been exposed to the likes of Nirvana, Soundgarden, Alice in Chains, and Pearl Jam. Today she hosts a local Los Angeles radio show called "Music In The Mornings" and most recently appeared on the TV series Pitchmen.
Recommended viewing:
Kennedy Interviews Tori Amos
Kennedy Interviews Nine Inch Nails and David Bowie
Kennedy Interviews Jackie Chan
Rivers Cuomo on Alternative Nation
1993: Alicia Silverstone
The Aerosmith girl! Before there was Clueless, there was the video for "Cryin", which put both Silverstone and navel piercing on the map. The band would go on to put her in their videos for "Amazing" and "Crazy".
Recommended viewing:
"Cryin'" Video
Jim Carry kisses Alicia at MTV VMA's
MTV Clueless premiere beach party with Brittany Murphy and Donald Faison
1995: Jenny McCarthy
Once upon a time, Jenny McCarthy was a Playboy model. Then she was the borderline-manic host of MTV's dating show, Singled Out. From 1995 - 1997, you might argue that she carried the show (as the "hot blonde" and all). And for this then-young viewer, she made dating seem a lot less awkward than it would later prove to be.
Images via Hope Chella
Recommended viewing:
Jenny McCarthy's last episode of Singled Out
Boy Meets World meets Singled Out
Watch A Full Episode Of Singled Out
1996: Daria
Our love of Daria Morgendorffer has been pretty well documented on this site, but for me, Daria was the fictitious answer to the vapid landscape of real-life pop-culture. It was all about the sarcasm, showcased some of my favorite 90s music, and gave me my first-ever crush on an animated man (Trent, I'll be your freakin' friend if you get what I mean). Animated or not, Daria gave smart girls someone to look up to, and I'll always be thankful for that.
Recommended viewing:
"My Face Is Too Expressive"
"Manly"
Mystic Spiral, "Every Dog Has Its Day"
Is It College Yet? Opening
2002: Sharon and Kelly Osbourne
Once upon a time, celebrity reality shows didn't exist. And then they did, and The Osbournes was right there at the forefront. (The Anna Nicole Show premiered eight months earlier, making it the first.) It was a world in which we weren't yet sick to death of these shows, and at the time it was captivating to watch a rich-n-famous family allow cameras to film their everyday life. Those cameras continued to film until 2005, over a span of four seasons.
2004: Lauren "LC" Conrad
Laguna Beach and, later, The Hills were groundbreaking — shot like dramas, but actually reality shows (a loose interpretation of reality television, but technically still part of the genre) — and Lauren Conrad was the star. Yeah, she's kind of bland and boring, but she was also omnipresent for six years.
Recommended viewing:
Lauren and Heidi: "You Know What You Did"
last shot of The Hills series finale
2009: Nicole "Snooki" Polizzi
Shots shots shots shots shots shots shots shots shots shots... This is the new face of MTV, like it or not. And it's certainly worked for the network.
Recommended viewing:
Snooki's Best Quotes
Snooki Gets Punched
Snooki Vs. Angelina
Squirrel Monkey
The "Lesbian Rate In America"
The Women Of MTV News
Don't you miss the days when you could get a quick news brief at 10 to the hour, every hour ? For a lot of us, there was a sense of relief when TRL was interrupted by SuChin Pak or Serena Altschul's news updates. Tabitha Soren — the original co-host — went to Bosnia. For MTV. Pretty cool.
Recommended viewing:
Serena Interviews Radiohead, 1996
Tabitha Interviews Tupac, 1995
All images from Getty or YouTube unless otherwise noted.