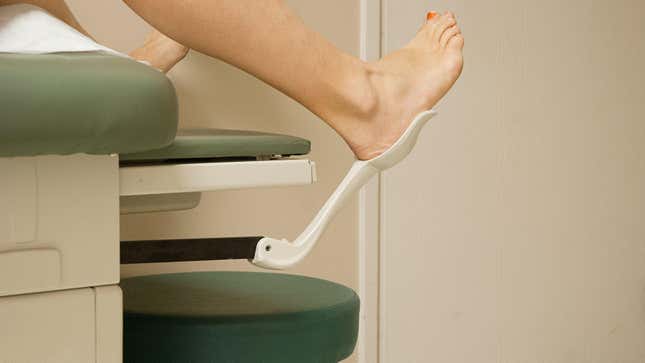 Laws that ban nonconsensual pelvic exams took effect in Missouri, Montana, and Colorado this week, according to a Rewire report, and lawmakers in Pennsylvania and Ohio are still considering similar legislation as of this spring. The new laws prohibit medical staff from performing pelvic exams on unconscious or sedated patients without prior consent.

These laws aren't the first of their kind—around half of states have them on the books, according to a review by the American Journal of Law & Medicine published last November. California became the first to pass a law prohibiting nonconsensual pelvic exams in 2003 and was later joined by New York, Oregon, Texas, Florida, and Arizona. The same review found 17 states—including Alabama, Kansas, Kentucky, and Mississippi—haven't passed or even introduced any legislation on the issue. But since the review was published last fall, at least a couple of the states included on this list (namely Ohio and Colorado) have passed or introduced legislation to ban nonconsensual pelvic exams.
Such legislation is necessary because the practice is alarmingly widespread. Research from 2005 revealed 75% surveyed medical students at the University of Oklahoma self-reported performing pelvic exams on patients who couldn't consent, including unconscious patients. Céshia Elmore, a community organizer at New Voices for Reproductive Justice, told Rewire that nonconsensual pelvic exams present "a pipeline to sexual assault," adding, "I did not give consent for you to basically be inside of my body, but you're a medical professional, and I'm supposed to just trust you?"
The newly effective laws mark important progress, but it's ultimately unclear how the states will require health care workers to obtain consent to pelvic exams from their patients. Some advocates have expressed concern that hospitals could neglect to seek informed consent from patients, beyond just requiring them to sign jargon-heavy forms they may not understand.
Nonconsensual pelvic exams are just one piece of a broader problem with sexual violence in the medical system. Data from the U.S. National Practitioner Data Bank indicates that from 2003 to 2013, 862 physicians faced state licensing disciplinary actions from 974 different cases of sexual misconduct. One survey revealed 10% of physicians report having engaged in sexual contact with at least one patient, which legal experts have characterized as innately "suspect" due to the power dynamics of a doctor-patient relationship. In particular, numerous high-profile investigations have exposed doctors for weaponizing anesthesia to sexually assault patients.
Even when patients consent to pelvic exams, survivors of sexual violence have spoken about how the exams can be retraumatizing, and noted that few medical providers even think to offer trauma-informed care options despite the prevalence of sexual violence. One study found just 29.6% of surveyed doctors asked their patients if they had experienced childhood sexual or physical abuse, which is an important step to determine what could be triggering for patients and how to move forward.
As more states move to prohibit nonconsensual pelvic exams, perhaps lawmakers could take this moment to also address the other gaping flaws in how our health system treats obstetric patients and survivors.