It is difficult to remember a time before home renovation shows dominated the airwaves, but stretch the limts of your memory all the way back to the early 2000s, when a little show called Trading Spaces made its debut.

Hosted (for the most part) by the indefatigable Paige Davis, TLC's ratings juggernaut put home renovation television on the map and introduced America to the horrors—and the joy—that a renovated home could bring. After the show went off the air in 2007, a nation wept. But because nostalgia is America's most valuable natural resource, the show will make its illustrious return in 2018.
In celebration of this quirky, fun-filled hour of television, we sat down with two people for whom this show occupies a special place in their hearts: former Jezebel deputy editor Kate Dries and former Trading Space participant Ryan Creed, who was on what is affectionately referred to as the "hipster" season of the show in 2007.
Tune in for the laughs; stay for the no-holds barred conversation about the particulars of actually doing the work on a home renovation show and what it's like to possibly ruin a friendship over interesting design.
G/O Media may get a commission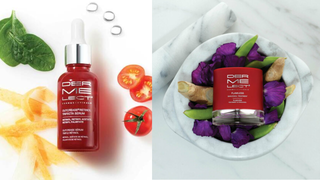 Save $19
Retinol Renewal Kit
DirtCast can be found on Apple Podcasts, Stitcher, Spotify, Google Play, NPR Oneand iHeart Media.
Thanks to Ryan Creed and Kate Dries. Our show is produced by Levi Sharpe. Mandana Mofidi is our Executive Director of Audio. Our theme music is by Stuart Wood. This episode was mixed by Jamie Collazzo.