When Nigerian 14-year-old Wasila Umaru was forced into a marriage with a 35-year-old man, she was terrified and didn't know what to do. In this state of emergency she did the only thing she could think of: she poisoned her husband in the hopes that she would not have to share her body or her life with him, a man whom she did not know and who was old enough to be her father.
After being forced into the marriage Wasila Umaru purchased rat poison and cooked it in a rice dish which she served to her husband and his friends at a party he was throwing to celebrate their union. The husband and one of his friends died the same day. Two more of his friends died in the hospital. Umaru went to the police and turned herself in, confessing to the crime. She was charged with culpable homicide and now awaits judgment.
Children being forced into marriages is not uncommon in Nigeria. According to CBC news, half of Nigerian girls living in non-urban areas are married before they are 18:
Child marriage is common in Nigeria and especially in the mainly Muslim and impoverished north, where the numbers increase in times of drought because a bride price is paid and it means one less mouth to feed. Fifty per cent of Nigerian girls living in rural areas are married before they turn 18, according to the United Nations children's agency. That's a lot of child brides in a country of some 170 million people of whom half are under 18.
Such marriages are considered forced slavery by the UN labour rights organizations are are illegal by Nigerian law. However, the federal laws compete with Shariah law which is followed in most northern states. According to CBC News, no one has been arrested for marrying a child and even public officials have been known to marry children.
No one in Nigeria has been prosecuted for marrying a child, including Senator Sani Ahmed Yerima, infamous for divorcing a 17-year-old that he married when she was 15 so he could marry a 14-year-old Egyptian girl in 2010, when he was 49. He had to divorce one of his child brides because Islamic law allows a maximum of four wives at a time.
G/O Media may get a commission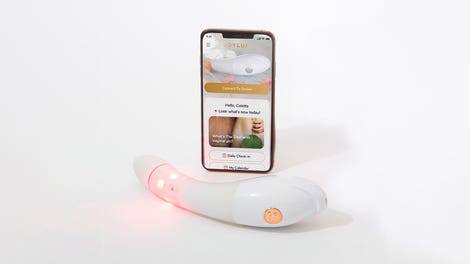 $50 Off
Joylux vFit Gold Device
Aside from the fact that this practice is illegal, exploitative, and leaves girls like Umaru feeling like they have no options besides taking drastic measures to save themselves, girls who marry before the age of 18 also suffer significant health and safety risks.
Child brides often suffer difficult pregnancies — the leading cause of death worldwide for girls aged 15 to 19 — and are much more likely to contract AIDS and be subjected to domestic violence, according to the International Centre for Research on Women.
What happened to Umaru is a human rights violation and an example of child sexual slavery. Yes, it's a tragedy that four people died, but I can't help but feel that Umaru should not be sentenced to prison for her actions. She is 14. She was terrified. She felt like she had no other options and she didn't consider the consequence of her actions (because, again, she is 14). Her family failed her and now she waits to be sentenced by the very authorities who were supposed to protect her.
Image via Facebook