In this week's compilation of pop culture crap, 50 Cent doesn't know what a grapefruit is, La Toya Jackson unwittingly reveals behind-the-scenes Celebrity Apprentice conspiracy, and Toni Braxton's family hits reality TV.
---
1.) 50 Cent confuses "grapefruit" with "grape fruit."
Actually, what's even better than getting this kind of confirmation of how 50 Cent is an idiot (as though his Twitter feed didn't produce enough evidence) is that it was obtained purely through eavesdropping (by Aziz Ansari).
---
2.) La Toya.
To be honest, I'd probably clip anything La Toya related—and I most likely will, so get used to it—but this pretty interesting for all Celebrity Apprentice fans. While discussing this past week's episode (when NeNe tried to bully her) on Access Hollywood, La Toya said that she received an apology off-camera, but at the same time, NeNe essentially tried to secretly enlist La Toya in an alliance against Star Jones. Interesting. On a total side note, it just occurred to me that Kit, who co-hosts Access Hollywood Live with Billy Bush is the same Kit from the very first season of Road Rules. You know, the one who used to have a flirtatious relationship with Mark. Her southern accent has really diminished.
G/O Media may get a commission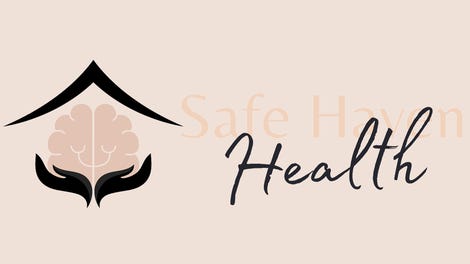 Addiction counseling
Safe Haven Health
---
3.) Ryan Seacrest is in on the gay jokes.
---
4.) Braxton Family Values.
Toni Braxton and her sisters are starring in this new reality show about their relationship and respective careers in show biz. They're all kind of amazing, but her sister Tamar is the breakout star. She has this thing where she ends many of sentences with "dot com." Here, she explains how she wants to adopt an Asian girl, raise her as a black girl, and name her Disney. Toni and the rest of the sisters think this is trashy and "new money." Meanwhile, Toni has a son named Denim, so, you know, glass houses and all that.
---
5.) Joan Jett was on Oprah.
She had to share the stage for a medley duet with Miley Cyrus, but it was all so worth it to see Oprah screaming along to "Cherry Bomb."
---
6.) Sonja Morgan probably tasted pussy.
Or at least, she didn't deny it. However, given recent Housewife behavior (Kim Zolciak, Danielle Staub, Tamra Barney) I wouldn't be surprised if fake lesbianism was some sort of status symbol with these women.
---
7.) A childless woman stockpiles baby diapers.
Extreme Couponing is basically just Hoarders except neatly organized.
---
8.) Sherri Shepherd's transphobia.
When discussing the-boy-with-the-pink-toenails controversy, Sherri explained how she won't give into her son's request to engage in non-gender normative behavior. (And, ugh, Elisabeth is almost to the point of hysterical while trying to cut Sherri off with her own pointless point.)
---
9.) Obligatory little old lady video.
A 90-year-old fitness instructor!
---
10.) An even older little old lady video.
This 97-year-old full-time nursery school teacher actually makes the fitness instructor look lazy.