In this week's compilation of pop culture crap, Barbara Walters learns what GTL means, Khloe Kardashian gets "raped" by a TSA agent, and a woman turns to the stripper pole in order to sell greeting cards in this tough economy.
1.) "Do you smush?"
Babs included the cast of Jersey Shore in her 10 Most Fascinating People special this year. She took the interview as an opportunity to learn some new slang.



2.) Rape at the airport.
Some people are all up in arms about a comment that Khloe Kardashian made on Lopez Tonight (that TSA agents "basically rape you in public"), saying it "cheapens the devastation of sexual violence." I wonder what they'd think the Kardashians' use of mayonnaise would cheapen.



3.) Injectionables party?
Seriously.



4.) Margaret Cho isn't backing down from the Palins.
She's really the best. Also, what's with Bristol's lesbian comments? Maybe if she'd embraced k.d. lang at an Indigo Girls concert she wouldn't have to be the abstinence spokesperson that she so clearly hates being.



G/O Media may get a commission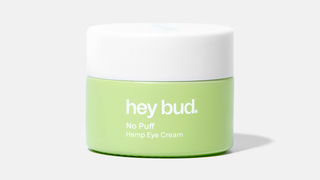 15% off
Hey Bud - No Puff Hemp Eye Cream
5.) Todd Palin's hat is cool, though.



6.) Look at this flake.
For some reason, she decided that her greeting cards—which easily could've been sold on Etsy—needed to be a brick and mortar business, and when she realized that people don't window show for that kind of thing, she installed a stripper pole to attract customers. She also plays the bass when she's bored at work.



7.) Derrick
Is it really worth it to continue to make a living doing Real World/Road Rules Challenges if it makes you look like a homeless junkie?



8.) Frankie and Janice
They make Rehab fun.



9.) Michelle Bachman
You can tell that Meredith Vieira feels about her the way she feels about underwear: Unnecessary.



10.) Debbie Reynolds has weird ideas about insemination.