In this week's compilation of pop culture crap, the Sister Wives define the normalcy of their sex lives, Oprah has a crooked toe, and Tina Fey reveals who she thinks was the worst-ever host of SNL.


1.) Oprah's toe.


Earlier this week, Serena Williams gave O a pedicure. If you're a regular viewer, then you know that Oprah has had bunions for years (which she says she inherited from her father). It's left her with a sideways toe.


2.) Adrien Brody was the worst host of SNL.
While drinking a glass of what she called the "Ramona Singer"—a mix of white wine and collagen—Tina Fey let loose on Watch What Happens, and revealed the celebrity she felt was the worst host of SNL.




3.) Sister Wives "don't go weird."
That means that they don't engage in group sex. One man and four wives is totally normal, though.




4.) Snooki video bomb.
Life imitates art from the internet, as Snooki works her way into a scene between two other people.

G/O Media may get a commission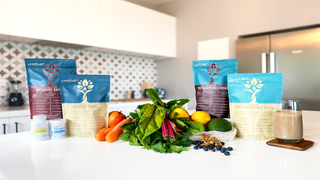 5.) Aaron Sorkin is a snob.
The Social Network writer thinks that "socializing on the internet is to socializing what reality TV is to reality." Elisabeth Hasselbeck bristled, and immediately said that "good things" have come out of reality TV. She meant herself. I guess Sorkin didn't know that she was a contestant on Survivor, because back when she was on the show, he was too busy immersing himself in real reality—by smoking crack.




6.) Justin Timberlake's "back story."




7.) Brad and Taylor?
This commercial has to be loosely based on The Rachel Zoe Project.




8.) "It's something that I shoulda thought about before I did it."
That's what this woman said after she was charged with child neglect for leaving her toddler home alone so she could go dancing at the club at 3 am.




9.) "Some kind of poop."
I like that this little girl, who is still using a car seat, knows that there are different kinds of poops that have different smells.




10.) One of the best Judge Judy endings ever.
Whoopies!