In this week's compilation of pop culture crap, someone ironically uses the term "He speaks American," a True Beauty contestant confirms one of Judge Judy's theories, and a woman names her daughter after Jennifer Aniston.


1.) Mall Cops is so awesome.
Mimicking the formula of Cops, TLC's Mall Cops follows around the security team of Mall of America. It's like Reno 911! only it's real. In this scene, a mall cop is dealing with a lost little boy, who's sitting with a Good Samaritan type lady. Then another passerby walks over and insists that the little boy is Mongolian. He and the lady get into an argument about it. He tells her to bring the little Asian boy to the sushi section of the food court. In the end, the boy was reunited with his mother.


2.) "Robin is gonna show you how to do something very, very fancy with a banana!"
Also on Mall Cops, the creators of the Fancy Nancy books made an appearance in the mall to read to children. One of the authors informed the children that they were going to be given a banana demonstration (which is totally almost always sexual in nature, right?), and then she turned around and fell flat on her face. Seriously, this show is wonderful!


3.) Judge Judy's Akinyele moment
I usually get her Judyisms but this one was weird.


4.) Beauty fades, dumb is forever.
Speaking of Judyisms, this girl from the show True Beauty is like the embodiment of one.


5.) Big Brother is back!
I'm already loving this new batch of idiots.


6.) I blame Kathy Griffin for this.
I hate when girls talk like this about gay guys. For the record, I have many gay friends, and we never talk about Broadway shows, Sex and the City, or shop together. (Rich is way too impatient to put up with me in a clothing store.) Instead, my gay friends and I talk about reality TV, horror movies, eat buffalo wings, and smoke weed. Actually that's what I do with pretty much all of my friends. Because gay men are people, not pink flouncy robots serving only as accessories to our girlie-ness.



7.) You know this lady named her kid after Jennifer.


8.) Betty White rules.



G/O Media may get a commission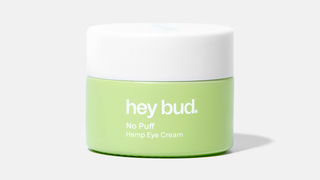 15% off
Hey Bud - No Puff Hemp Eye Cream
9.) The phrase "Bifidus Regularis" was invented by the poop yogurt people.
I refuse to believe that it's a scientific term. It sounds like a spell you'd learn at Hogwarts.


10.) Keith Morrison is the best narrator in the world.
His dramatic delivery and distressed jeans make Friday evenings so much more enjoyable.