Yesterday, Jerry Sandusky told NBC's Rock Center that incredibly, eight boys misinterpreted his love of horseplay as repeated acts of brutal sexual assault. Now about 10 more victims have contacted police since the former Penn State football coach was charged, but that shouldn't taint anyone's opinion of the man. As his lawyer points out, it's entirely possible that 18 boys just fabricated the revolting accusations, possibly in an attempt to make a little money off of poor old Sandusky.
Today the New York Times reported that authorities are currently working to confirm the new batch of allegations. Meanwhile, Joe Amendola, Sandusky's attorney, continued his campaign to bash the alleged victims, however many there may be. (Fun fact: Amendola is no stranger to questionable behavior with minors, as he impregnated a teenage client and later married her.) On the Today Show, Amendola said of the new reports, "Because these types of crimes have a common theme and they take a common track, it's not hard to fabricate allegations." He added that it's still possible every last one of them is lying:
"What we're saying is we plan to investigate this and find out if that's a possibility. Is it possible that Jerry did all these things? Of course. And if he did, they're the most serious types of offenses that anyone could commit upon children and should be punished accordingly. But what if he didn't? What if he's innocent? His life will never be the same.''
Plus, one of the alleged victims was in Sandusky's home about two years ago, asking to be a part of his life. Amendola acknowledges that means nothing, since it's common for abusers to cultivate a close relationship with their victims, but he brings it up anyway just to sow some seeds of distrust about the accusers. He says:
"Obviously the other side of that is, that's what victims do who are abused - they are confused about how they relate to the people who are the abusers. That's all well and good, but it still opens up the possibility that Jerry is innocent.''
G/O Media may get a commission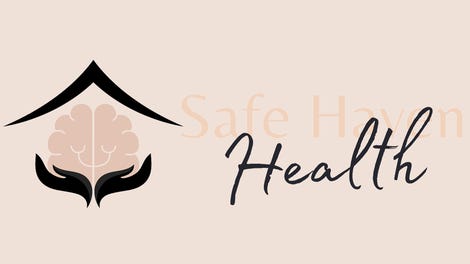 Addiction counseling
Safe Haven Health
Of course, money-grubbing children aren't the only people hurling these accusations. Last night Sandusky suggested that Penn State assistant Mike McQueary just misinterpreted a towel-snapping incident as a locker room rape. While McQueary told a grand jury that he reported what he saw to his father and head coach Joe Paterno, he says he "didn't just turn and run" after witnessing the molestation. In a emails to friends and former teammates obtained by the Associated Press, McQueary says, "I made sure it stopped. I did the right thing ... you guys know me," adding that he "had to make quick, tough decisions." McQueary says he also discussed the incident with police, though according to court records he wasn't questioned. We expect that Amendola will suggest McQueary is making this up too. After all, why wouldn't a guy put his career and reputation on the line to make false statements about a respected superior?
Ex-Coach Denies Charges Amid New Accusations [NYT]
Sandusky Lawyer Impregnanted A Teen [The Daily]
Sandusky Attorney: 'Showering With Kids Doesn't Make Him Guilty' [MSNBC]
McQueary Email: I Did Go To The Police [AP]
Earlier: In Interview Sandusky Says He's No Pedophile, Admits To 'Horsing Around' With Kids