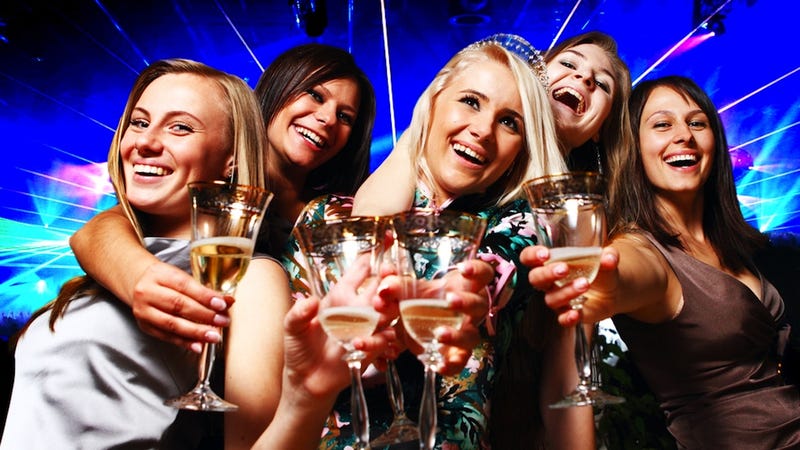 Millennials are drinking more wine than the lame-os of generations past, and it's changing the face of the industry. And they said we'd never accomplish anything!
According to Ronan Stafford, Canadean Wine Report analyst, millennials above the legal drinking age guzzled up 25.7 percent of wine by volume in the U.S. in 2012. This is higher than the global average of 20.6, but lower than the 41.4 percent of wine by volume consumed by U.S. citizens aged 55 and up. However, as industry experts quite evilly note, everyone dies eventually, so we should direct our avaricious capitalistic gaze towards the wellspring of youth.
Says Melissa Saunders, owner of the wine importer Communal Brands:
"Historically, wine has been marketed to older generations and came with a huge pretense. But this generation is blowing all of that out of the water. They don't care about the pretentiousness of a wine, they want something that is authentic and speaks to them. This is a huge marketing opportunity."
By "is authentic and speaks to them," she quite possibly means "can be used as a alcoholic prop in a bizarre, sort of sadistic scavenger hunt and/or buttchugged."