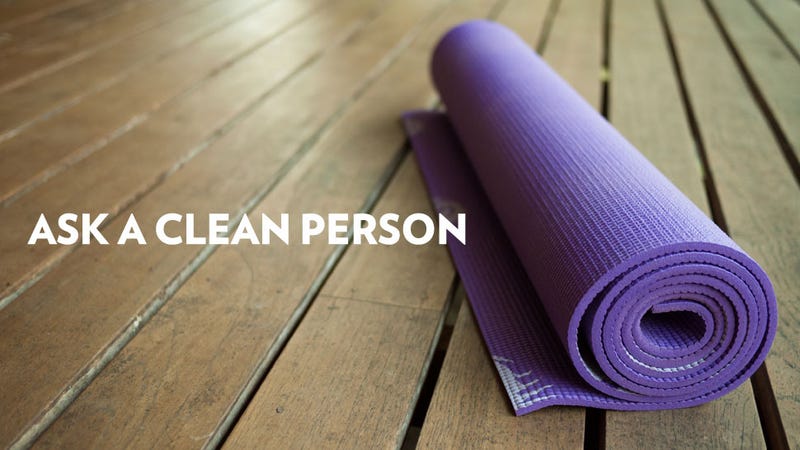 Jolie Kerr is a cleaning expert and advice columnist. She'll be here every other week helping to answer your filthiest questions. Are you dirty? Email her.
Okay, so I'm not sure if you ever covered this before: How do I clean a gym bag? It doesn't get dirty per se, but it carries my gym clothes. And it spends at least an hour at a time locked in a stuffy locker room, and I don't know if the lockers get washed out very often. The more I think about it, the grosser it is.

I have two gym bags. One of them is just your standard canvas zip-up type bag, and I figure I can throw that one in the washing machine, right? The other one is a combination of mystery fabrics and has a lining and kind of a structure to it (either really thick piping or cardboard or both.) What should I do to clean it?
'Tis the season to hit the gym and since folks are still feeling relatively resolution-y, this is as good a time as any to talk to you about cleaning your gym bags from time to time.
Remember last year (of course you do, it was, like, two weeks ago) when the hot hot hot story was how your handbag is germier than a toilet? The same thing applies to gym bags—and then some. Gyms are wonderful places, but they're also festering germ motels, so every time you set your bag down, whether in a locker, on the floor, on a changing bench, wherever, it's going to pick up bacteria. The interior of the bag isn't immune, because we toss in our dirty workout gear, our sneaks, maybe a wet towel … all those things that create a tremendously hospitable environment in which bacteria can thrive.