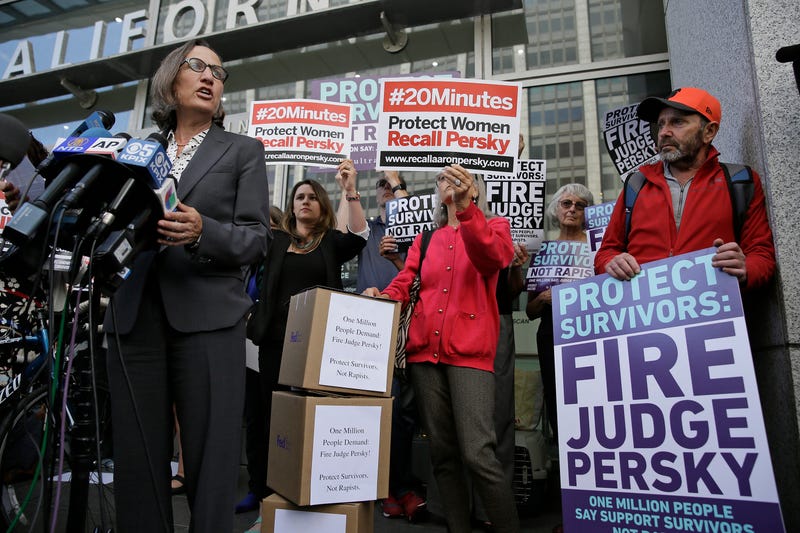 The California Commission on Judicial Performance ruled on Monday that Judge Aaron Persky, who sentenced former Stanford University swimmer Brock Turner to six months in jail last June for sexually assaulting a woman on campus, did not display bias in his sentencing. The maximum sentence for the crimes Turner was convicted of, which include assault with attempt to rape, is 14 years.
According to the Associated Press, the 11-member panel wrote in its unsigned decision, "The commission has concluded that there is not clear and convincing evidence of bias, abuse of authority, or other basis to conclude that Judge Persky engaged in judicial misconduct warranting discipline."
The commission also noted the thousands of petitions and complaints it had received with regards to the ethics of Persky's sentencing, specifically questioning whether he was moved by gender bias to downplay the severity of Turner's crime (Turner ended up serving three months in jail and had to register is a sex offender).