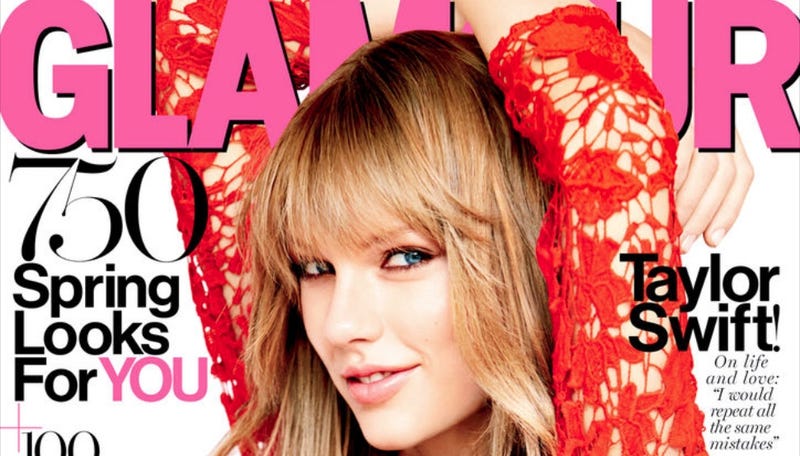 With a redesign and a over a third of its pages devoted to fashion coverage, Glamour magazine is celebrating 75 years by doing what legacy brands do these days: harkening back to the old, emphasizing the new and making sure they make money while they do both.
Women's Wear Daily reported last week that Editor in Chief Cindi Leive, who's helmed the magazine since 2001, really wanted the March 2014 anniversary issue to make a splash. It's being billed as her attempt to show off what she referred to as "the first true reflection of all the recent changes in the masthead" – most notably, the poaching of Paul Ritter as creative director from Elle. Ritter's hire and other staffing shifts were part of Leive's move to up the fashion coverage in the magazine. "We will be doing more designer coverage. Our readers are interested. Women are much more knowledgeable about the fashion industry," Leive told WWD, though she noted the decision to add fashion coverage came from her and was not due to Anna Wintour's new consultant position at Condé Nast.
While there is in fact a notable increase of fashion coverage in the March issue, the emphasis of today's Glamour is still great and strong women are, ala their Women of the Year Awards. Leive expresses this right from the start, in her letter from the editor, which includes photos of birthday cards to Glamour from the Obamas, among many others:
...as a 1941 Glamour put it, "You are all the American women of today.... Glamour's function [is] to help you solve in every way the complex business of living.

I love that mission: to help you solve the complex business of living.
Leive goes on to cite the magazine's new features – and boy, there are plenty of them. There are new columns from Rashida Jones and Leive's own "Step into my office" about women in the workforce (this month: Sheryl Sandberg). Non-recurring articles include Jimmy Fallon gushing about his newborn daughter, Girls breakout star Allison Williams doing her thang, cover girl Taylor Swift talking about dating/the importance of female friends and a piece on how difficult it is for women of color to find the right makeup.