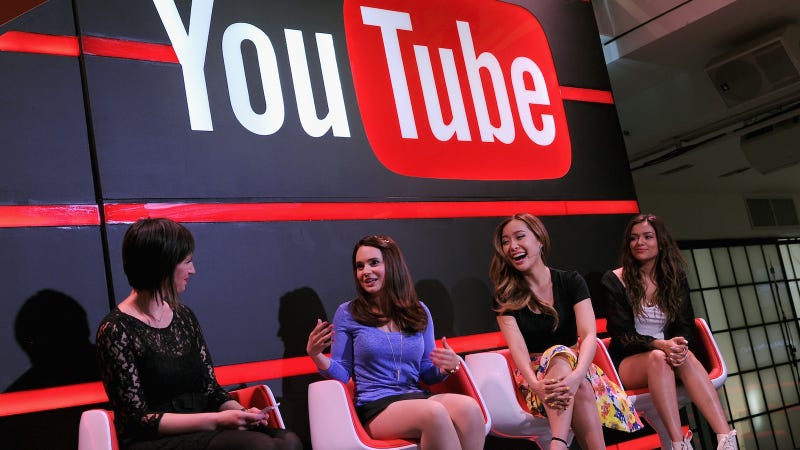 Beauty bloggers should take a minute to dust the foundation residue off their shoulders because a new study confirms that bloggers have increasingly generated much larger interest online than beauty brands.
According to research conducted by the advertising firm Pixability, YouTube's biggest beauty influencers earn far better numbers and popularity than consumer beauty brands. WWD reports (emphasis mine):
The study, called "Digital Makeover: The Social Video Beauty Ecosystem," found beauty brands commanded a mere 2.6 percent of the beauty conversation on YouTube this year, down from 4.6 percent last year, and 86 percent of the top 200 beauty YouTube videos are produced by creators.
The five most-watched beauty bloggers of 2016 (based on YouTube views) are the usual suspects: Michelle Phan, Rachel Levin, Bunny Meyer, Promise Tamang Phan and Bethany Mota. Pixability rep Jackie Swansburg Paulino told WWD, "The creators who are growing the fastest are growing over 400 to 500 percent year-over-year and the top brands are growing 30 to 40 percent. There is a huge difference."
This seems to mirror general consumer consensus that online beauty gurus have become much more reliable than brands. The brands are, in turn, increasingly reliant on bloggers for marketing.