To mark the end of Milan Fashion Week, and with a brief reprieve before Paris Fashion Week begins, four high-up editors and critics at Vogue reflected upon the collections, and what they all meant. The clothes? They loved. The street style mongers and fashion bloggers? Not so much!

Creative Digital Director (and genius) Sally Singer, Chief Critic Sarah Mower, Vogue Runway Director Nicole Phelps and Fashion News Editor Alessandra Codinha all offered varying viewpoints of the week but had somewhat synced assessments of the behavior of the thirstiest of street style types—and, particularly, the idea that street style stars are gifted with clothing, resulting in a type of sponcon. Based on simple deduction, this leads me to believe that something egregious must have happened that they're basically subtweeting (email julianne@jezebel.com with the tea). Among other comments, Mower dissed "the professional blogger bit, with the added aggression of the street photographer swarm who attend them, is horrible, but most of all, pathetic for these girls, when you watch how many times the desperate troll up and down outside shows, in traffic, risking accidents even, in hopes of being snapped." Phelps called these photo-hungry folks and their attendant brands "sad" and Codinha wrote that they are "embarrassing."
And Singer, in the most withering assessment, lamented that fashion houses seemed to be tailoring their creations for the purpose of "streetwear stars and clothes made to stop traffic and paparazzi," she wrote. "It's a schizophrenic moment, and that just can't be good. (Note to bloggers who change head-to-toe, paid-to-wear outfits every hour: Please stop. Find another business. You are heralding the death of style.)"
Yes, mother! Tell them what time it is! And yet, as Fashionista points out, the street style stars and fashion bloggers did not go quietly into the night. Susie Lau—who first made a name for herself on her fashion blog The Style Bubble by both piecing together creative outfits and uncovering emerging designers, and is currently something of a street style star—responded on Twitter. "Firstly let's not pretend that editors and stylists are not beholden to brands in one way," she wrote, "or that are stuffed full of credits that are tied to paid advertising but not explicitly stated as such."
A heavyweight clapback! Indeed, publications that rely primarily on pricy fashion advertisers to float their bottom line often seem to massage their criticisms of even the worst of runway shows. (The Fashion Law does an excellent job of consistently pointing out critical softness in the service of business relationships.) Lau also tweeted that she'd been subject to the same criticisms from upper-echelon fashion people. "The fashion establishment don't want their circles enlarged," she wrote, "and for the ivory tower to remain forever that. Towering and impenetrable."
G/O Media may get a commission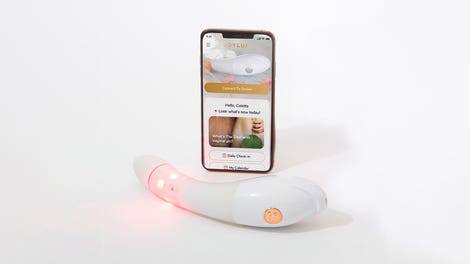 $50 Off
Joylux vFit Gold Device
Bryanboy, another fashion blogger, chimed in as well, calling it "schoolyard bullying":
To be fair, to an outsider's perspective, Susie Lau and Bryanboy seem about as fashion-established as almost anyone in the digital world. (Bryanboy was a freaking guest judge on America's Next Top Model, my guy!) Additionally, some of the biggest street style stars—Anna Dello Russo with her seemingly endless amounts of money and Giovanna Battaglia, to name but two—are in fact in the employ of Vogue (Vogue Japan, but still). As is Phil Oh, who photographs Lau and Bryanboy quite often for his street style galleries on Vogue.com. The tail begins to eat itself! But also, who is getting paid to wear this shit, in a little sideways game of sponsorship—that right there is the true tea.
Where will this fascinating controversy end up? Time will tell, but the moral of this story is A. you can easily become a "street style star" if you're rich enough to afford that shit and B. the only people in the world with original personal style are people who have never even once looked at the internet. This is so fun, though, right?