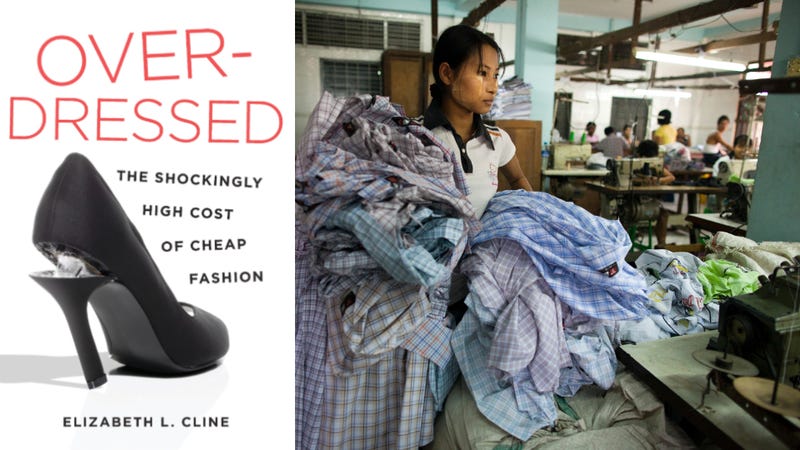 Elizabeth Cline, the author of new book Overdressed, has some advice for people who want to clothe themselves for not too much money — without contributing to the waste and supporting the lax labor standards of the global apparel industry supply chain. You know how Michael Pollan advises people concerned about their health and the environment not to eat anything that your great-grandmother wouldn't have recognized as food? Well, most of these clothes shopping tips would probably sound familiar to your frugal great-grandmother, too.
First, figure out an annual clothing budget, and shop strategically for needed items to eliminate impulse buys. Consumers also need, says Cline, to accept that a dress needs to cost more than $20 for it to be made under safe and sustainable conditions, and that $20 is in fact a historically low price for a dress — an artificially low price that is the result of discrete policy decisions undertaken over the last decades by the U.S. government and the W.T.O. to favor outsourcing to countries that lack environmental protections and basic labor laws. A $20 dress represents both a tremendous waste of resources and the mistreatment of garment workers, who are overwhelmingly young women. Even simpler? Buy less. In the U.S., we own more items of clothing now than at any point in history — yet we pay less for them, and accordingly, we value them less. When you do buy clothing, buy it from companies that respect their workers and support the local economy, or buy from thrift stores. Learn to sew, if only so you can complete basic repairs, or frequent a tailor.
Cline sums it up thusly: "Buy what you need, buy things that you love, and take care of what you own." [Fashionista]
---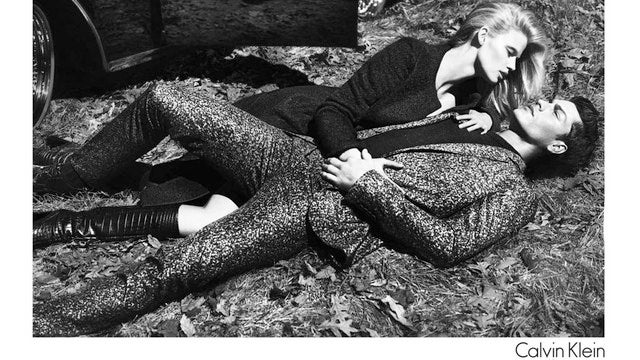 Lara Stone
continues as the face of
Calvin Klein
, a contract she has held since 2010, this fall. Appearing with her in the latest ads is male model Tyson Ballou. [
WWD
]
---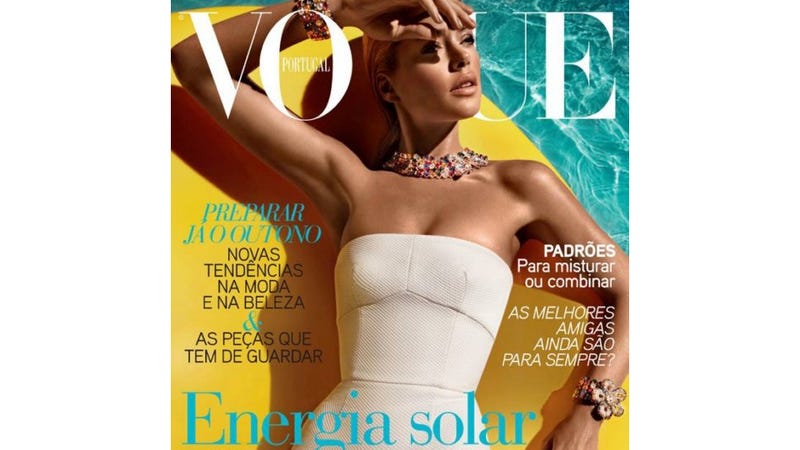 Doutzen Kroes
is on the cover of
Vogue
Portugal. The photo is a reprint from Kroes' recent
Vogue
China spread — which gives us all the opportunity to look back fondly on the particularly egregious (think missing leg)
Photoshop of Horrors that it contained
. [
TFS
]
---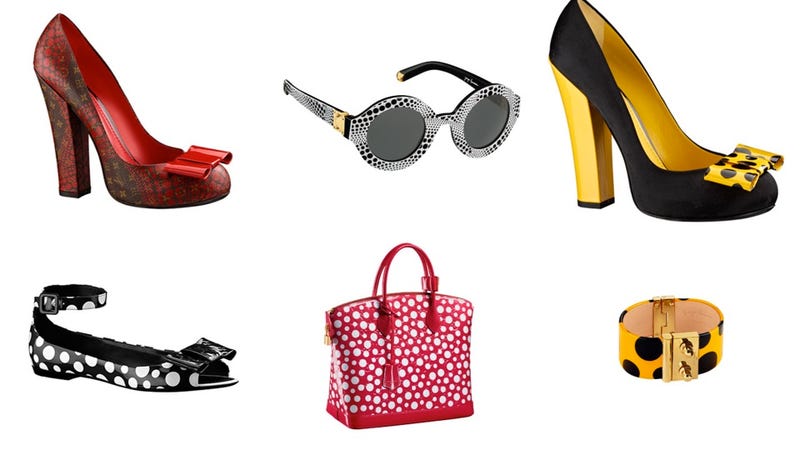 Yayoi Kusama
says of her new collaboration with
Louis Vuitton
, "
Marc Jacobs's sincere attitude towards art is the same as my own
...I respect him as a wonderful designer. Louis Vuitton understands and appreciates the nature of my art. Therefore there isn't much difference from my process of making fashion." [
The Cut
]
---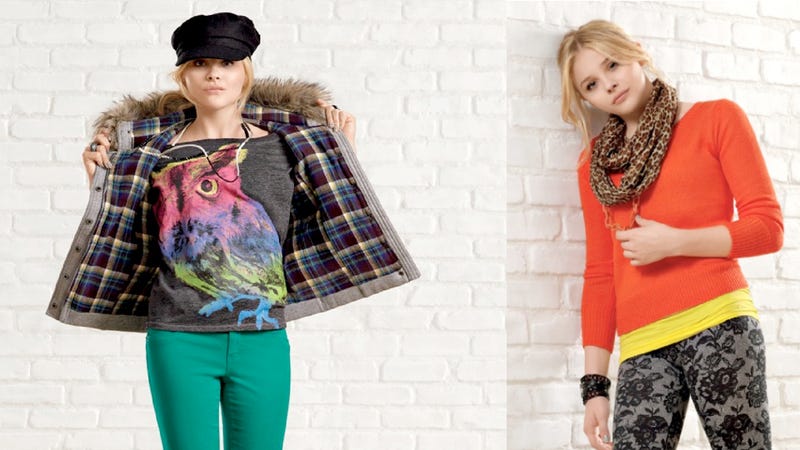 Chloe Moretz
is the new face of
Aéropostale
, which is seeking to improve its performance by associating itself with a celebrity. The chain is also planning to remodel its stores to provide a
"shopper-tainment"
experience, which sounds hellish and dystopian. Kids these days, etc. [
WWD
]
---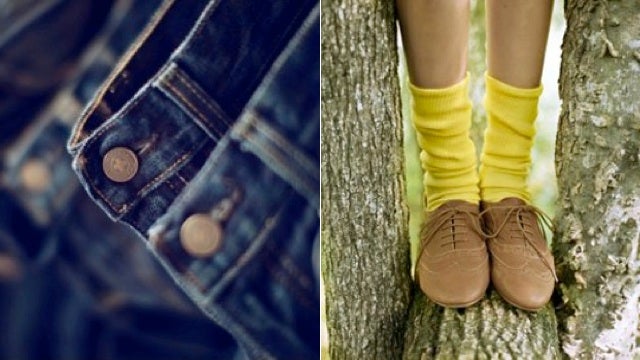 If you, like us, were a little perplexed by Fashionista's
list
of the "Top 25 Labels Producing Domestically" — which featured companies like
Levi's
, which manufactures the vast majority of its clothing in countries that can have atrocious working conditions, like China and Bangladesh — then this series of posts on designer
Natalie Chanin
's blog might strike your fancy. Find out about U.S.-made socks, shoes, jeans, ties, bags, shirts, plus sourcing and sustainability information, from companies including
Earnest Sewn, Three Dots, and Imogene + Willie
. (Patricia Marx also did an
article
for the
New Yorker
on this topic three years ago.) [
Alabama Chanin
,
Alabama Chanin
]
---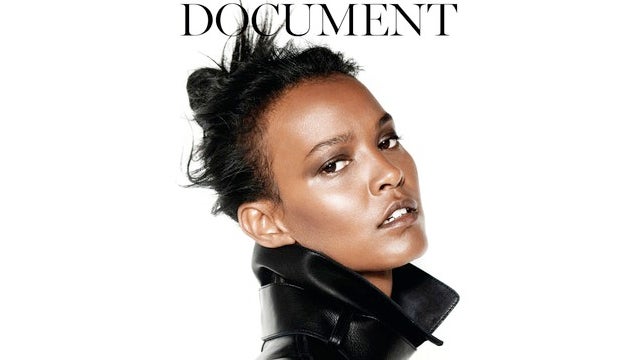 New magazine alert:
Document
, a semiannual fashion and culture glossy, is launching this September. This cover, featuring
Liya Kebede
, is by Collier Schorr; another, unreleased cover is by artist
Francesco Vezzoli
. [
WWD
]
---