So here's a thing! Zoe Saldana's Allure cover prints her weight like she's a slab of nova at the Zabar's fish counter. The dek under her name reads: "115 pounds of grit and heartache." (The rest of the dek: "—117.6 pounds after quinoa lunch; 114 pounds after bikram yoga, 0.00 pounds in space" — was cut for design purposes.)

Isn't it an adorable contradiction that she weighs so little but she's TOUGH? The weight mention has whipped up an Internet firestorm, and Saldana just appeared on the Today show to discuss just how okay she is with it: "I have a thin frame." She also understands that they were trying to make a point that thin, beautiful women can also be strong. Or something. A poll on the Today show site asserts that it would never be done with a male actor. Doy alert. [Us Weekly, Today]
---
Johnny Depp maybe-possibly proposed to Amber Heard on her birthday and they're maybe now looking for a "one of a kind vintage ring." Apparently Heard gave him an ultimatum before running off to Paris and dating a (female) French model. Depp chased her down and offered her everything, including marriage, to come back to him — which was the endgame for Heard, who had a crush on him since she was a teenager. Congratulations, Amber: Go to sleep with Gilbert Grape, wake up with a mincing Keith Richards impersonation. [Allie Is Wired]
---
G/O Media may get a commission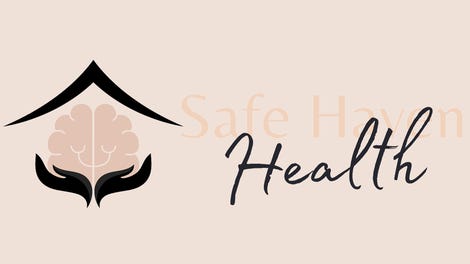 Addiction counseling
Safe Haven Health
Shakira won't be returning to Season 5 of The Voice, which she says was a "hard decision" but one she had to make. And her hips wouldn't lie about that. "I really enjoyed 'The Voice,' but I also have a musical career and I'm also a mother now and my poor baby's so tired flying such long distances. He already has more miles than any pilot. So I think I have to give him a little break."
Meanwhile, Christina Aguilera is returning to replace her, divine soothsayer Carson Daly confirms. [Gossip Cop]
---
Jennie Runk, the plus-size H&M bikini model who debuted this year to many accolades, made the decision to gain weight and inspire plus-size women to "try on a bikini for the first time in years."
"I was given the option to lose weight and try to maintain a size four, or to gain a little – maintain a size 10 – and start a career as a plus-size model. I knew my body was never meant to be a size four, so I went with plus. People assume 'plus' equates to fat, which in turn equates to ugly. There shouldn't be anything negative about being the same size as the average American woman, or even being a little bigger. Some women are perfectly healthy at a size 16."
---
Image via Getty; Allure