Of all the cruelties inflicted by the Trump administration, the breathtaking inhumanity with which our nation's top officials treat migrant children continues to shock. We are now holding children and teenagers in tent camps in the remote Texas desert; almost 13,000 migrant youth are currently in federal custody, the highest number ever recorded. As of the end of September, more than 130 migrant children who were separated from their parents under the administration's "zero tolerance" policy had yet to be reunited with their families. For almost 100 of them, their parents have already been deported.
For those who fall into that latter group, the process of reuniting with their parents will likely be grueling and difficult. The story of Araceli Ramos Bonilla and her two-year-old daughter Alexa illustrates why.
As the Associated Press reported, Ramos had brought her daughter to the United States from El Salvador at the end of 2015, fleeing domestic violence. Arrested by Border Patrol officers after crossing into Texas, the two were separated, after one noticed she had criminal charges filed against her in El Salvador. (According to Ramos, her former partner had filed false police reports; the charges were dropped after his own mother told officials that he had lied.)
Alexa was quickly placed with a series of foster families; Ramos' asylum claim, meanwhile, was denied. Upon her deportation to El Salvador, Ramos recalls that she was ordered to sign away her rights to her child. "The agent put his hand on mine, he held my hand, he forced me to sign," she told the AP. (As the AP notes, at that time, it was rare for parents to be deported while their children remained behind—under the Trump administration, it is no longer so rare.)
Her mother no longer in the country, Alexa was placed with Bethany Christian Services, who sent her to live with Sherri and Kory Barr, a foster family in Michigan.
G/O Media may get a commission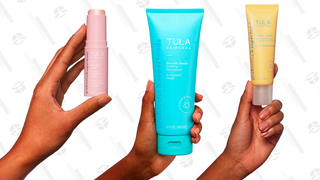 When Ramos attempted to regain custody of her child, the Barrs objected:
When Bethany placed Alexa in the Barrs' home, the couple signed a form promising they would not try to seek custody because the Office of Refugee Resettlement was legally responsible for the child. But eight months later, fearing for the girl's safety, that is exactly what they did.

...

In August, the Young Center for Immigrant Children's Rights, which has a federal contract to advocate for the best interests of immigrant children navigating the legal system, began investigating whether Alexa could safely be returned to her mother. An evaluator repeatedly visited Ramos and interviewed her family, neighbors and employer.

Meanwhile, Salvadoran diplomatic officials began making periodic visits to Grand Rapids to check on Alexa and advocate for her release.

"The foster family started putting up barrier after barrier to delay her departure," said Patricia Maza-Pittsford, El Salvador's consul general in Chicago.
After a lengthy court battle, Ramos finally won the right to have her daughter returned to her; they were reunited in February 2017.
John Sandweg, a former ICE official in the Obama administration, told the AP that he fears what happened to Araceli Ramos Bonilla and her daughter Alexa may be repeated today. "We have the kids in the U.S. and the parents down in Central America, and now they'll bring all these child welfare agencies into play," he said. "It's just a recipe for disaster."
Meanwhile, the Trump administration's policies, which have resulted in a sharp upswing in the number of migrant children and teens in detention, have led to children as young as two going through the federal immigration court system. The New York Times shared the story of Fernanda Jacqueline Davila, who recently appeared before an immigration judge in New York City.
When Fernanda came to court, she was "so small," the Times noted, that "she had to be lifted into the chair."