School's wrapped up for the year, which means that families across America will soon be packing into cars and hitting the open road for summer vacation. While the purpose of these trips is typically to bond and form memories, they so often (and so easily) go wrong, which is why today's Pissing Contest is devoted to your most disastrous family summer vacations.

Maybe you got the flu while visiting Disney World like our very own Kara Brown. Maybe your aunt tried to offer you cocaine on a family trip to Las Vegas, which is something that happened an anonymous Jezebel staffer. Or maybe you, like me, went on a canoe trip with your dad a few days after a massive flood and arrived to find the river banks that you were paddling passed strewn with dead (drowned) animal carcasses (mostly deer and, in one case, a semi decapitated cow). Or maybe—MOST PREFERABLY—you have a vacation disaster story that's so unique that it can't be topped.
For last week's Pissing Contest, we celebrated the wonderful and magically tacky world of high school senior photos and—hoo, boy!—did you all deliver some beauties. Among the cream of the crop:
Check out Pie-pie, whose glamour shot is so urbane and chic that you might mistake her for a Sex and the City extra.
Or WellWhatHappenedWas, who posed on the beach in a full sweatsuit.
G/O Media may get a commission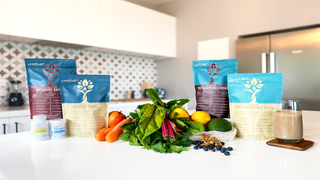 Commenter Satan (lol) spent her teen years as a beautiful vampire.
While SomeLolitaBullshit was basically a dELiA*s model.
collodioncrusted wins for best bangs.
But, tied for first, are our crown jewels, Domesticon and lborealis. Similar poses, different vibes, both winners.
Alright, now buckle your seatbelt, get your car games ready, and start talking about your worst family summer vacations because fail to do so and so help me god, I will turn this car around and drive us straight back home so that NO ONE gets to go to Mount Rushmore. Do you hear me???
---
Contact the author at madeleine@jezebel.com.
Image via Vacation/Warner Bros.