Scientists will not rest until they've sucked the fun out of even your tamest vices, and now they've set their sights on diet sodas.
Two new studies found that diet drinks and artificial sweeteners increase people's waistlines and increase their risk of diabetes. The new research was presented last week at an American Diabetes Association conference. The first study by doctors at the University of Texas - San Antonio analyzed data from 474 subjects in the San Antonio Longitudinal Study of Aging, or SALSA. The two-decade study includes elderly Mexican Americans and European Americas. From ScienceDaily:
Measures of height, weight, waist circumference and diet soda intake were recorded at SALSA enrollment and at three follow-up exams that took place over the next decade. The average follow-up time was 9.5 years. The researchers compared long-term change in waist circumference for diet soda users versus non-users in all follow-up periods. The results were adjusted for waist circumference, diabetes status, leisure-time physical activity level, neighborhood of residence, age and smoking status at the beginning of each interval, as well as sex, ethnicity and years of education.

Diet soft drink users, as a group, experienced 70 percent greater increases in waist circumference compared with non-users. Frequent users, who said they consumed two or more diet sodas a day, experienced waist circumference increases that were 500 percent greater than those of non-users.
Abdominal fat is a risk factor for several conditions, including diabetes, heart disease, and cancer. The researchers say this finding shows that national campaigns against sugary drinks should emphasize that replacing them with diet soft drinks won't necessarily make you healthier.
The report doesn't weigh in on whether a raging Diet Coke addition is preferable to a regular Coke addiction, but it goes on to note that the artificial sweetener aspartame is also bad news if you're concerned about diabetes. In a related study, a group of mice were fed a high-fat diet including the chemical for three moths. Compared to the control group, the aspartame-consuming mice had elevated fasting glucose levels and equal or diminished insulin levels. Co-author Dr. Gabriel Fernandes explains:
"These results suggest that heavy aspartame exposure might potentially directly contribute to increased blood glucose levels, and thus contribute to the associations observed between diet soda consumption and the risk of diabetes in humans."
G/O Media may get a commission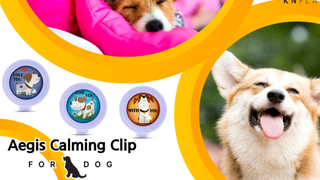 20% off
Aegis Calming Clip for Dogs
This certainly isn't the first study to warn that there are risks associated with foods containing artificial sweeteners, but many of us still see diet beverages as neutral when it comes to health because they contain no calories and fat. The truth is the fizzy chemical cocktail can still do a number on your health, and it may be time to rethink your commitment to being comprised of 70% Diet Coke.
Waistlines In People, Glucose Levels In Mice Hint At Sweeteners' Effects: Related Studies Point To The Illusion Of The Artificial [ScienceDaily]