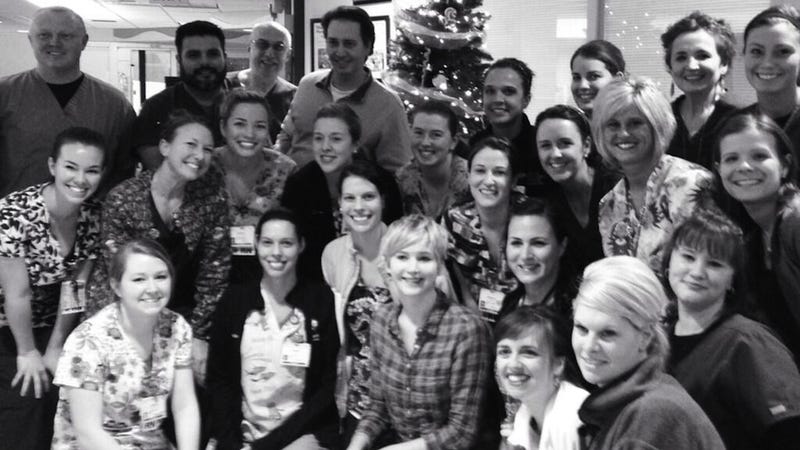 Jennifer Lawrence visited a children's hospital in her hometown of Louisville, Kentucky on December 22; she trailed with her an iridescent train of joy because she is Jennifer Lawrence.
One Twitter user whose friend works at the hospital in question (Kosair Children's Hospital) tweeted a picture of Lawrence to several Jennifer Lawrence fan accounts; eventually, one picked it up. "She's apparently already been there an hour, going to see every kid (it's a full hospital too!)," the tweeter said. Also: "she's been there over an hour now! Friend says she's visiting every single kid, spending time with them all individually!" YOU GRINCHES CAN EXCHANGE YOUR INEVITABLE JENNIFER LAWRENCE BACKLASH FOR COAL IF YOU ARE SO INCLINED.
Here are some images from the day:
Image via Twitter.