What, you thought Jennifer actually went to the hood? Pshhhh. La Lopez made this commercial without ever leaving Los Angeles.
The Smoking Gun reports:
…The role of "Jenny from the Block" was played by a body double, according to two sources familiar with the commercial production. While the Lopez lookalike was actually behind the wheel in the Bronx, Lopez herself was in Los Angeles, where she was filmed inside a Fiat 500.

The shots of the actress were artfully merged to make it appear that she was tooling around New York City's poorest borough. Big Block, a Los Angeles digital production studio, was hired to merge live action footage with computer-generated imagery to make it appear as if Lopez was in the Bronx.
Amazing, especially since, in the voice over, Jennifer says, breathily, "This is my world. This place inspires me." She adds, "They may be just streets to you, but to me they're a playground." But obviously one best experienced in memories! Or from 2800 miles away.
Eligio Cueto, who owns a barber shop in the Bronx and can be seen in the spot, says producers filmed in and around his business. And there was a young lady driving a Fiat through some of the shots, "But it wasn't her. It was a double that looked like her."
G/O Media may get a commission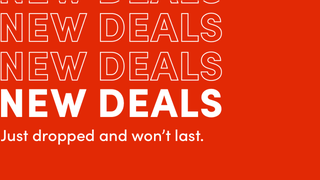 Up to 70% off
Wayfair - Cyber Week Deals
So! The black cop, the kids in the fire hydrant, the dude playing buckets as drums — they're all real. But you can't expect Jenny from the block to go back to the block. Come on.
Bronx Cheer For J. Lo's Phony Fiat Commercial [The Smoking Gun]