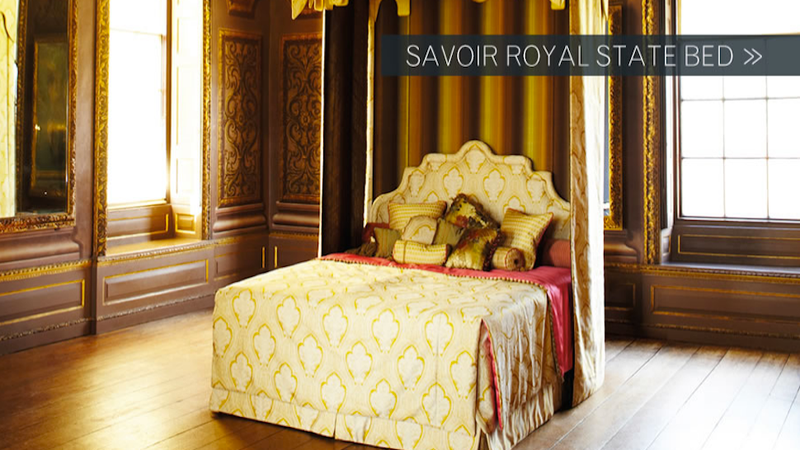 Would you spend over $170,000 for a new bed? I would, no joke, if I wasn't totally anal retentive about always having lots of savings "just in case." Anyway, $170,000 is how much the current World's Most Expensive bed costs, created by Savoir Beds, dubbed the "Royal State."
The Royal State takes "close to 700 hours to build," says Savoir Beds' Alistair Hughes. "There's an amazing amount of skilled craftsmanship that goes into it the crest on top, which literally takes 70 hours by the same people that did Kate Middleton's wedding dress at the Royal School of Needlework at Hampton Court." All other specs unrelated to Kate Middleton here.
That Kate Middleton name-drop is not out of the blue: only 60 Royal State beds are being made in honor of the 60th anniversary of the current Queen's Coronation. Savoir Beds also sponsored some sort of bed show at Hampton Court Palace called "Secrets of the Royal Bedchamber" oo la la.
As someone who just bought a bed and was utterly frightened by the man at Sleepy's with a bizarre looking toupee-esque hairstyle, who is trying to figure out which reviewer on Amazon is right about whether or not those downs pillows available via Amazon Prime make a weird noise, who is convinced that body pillows are the best bolster pillows and who thinks its hilarious/sexist that there is a pillow called a Husband, let's turn this into a thread all about beds and all that they have to offer! They're the best right?
Screenshot via Savoir Beds