Judging on how pissed you may or may not have been after the series finale of the CBS sitcom How I Met Your Mother aired in 2014, or whether or not you are a fan of Duchess of Mumblecore Greta Gerwig, this information could be pertinent to you. According to TVLine, a legitimate copy of the shelved HIMYM spin-off and Gerwig vehicle How I Met Your Dad has leaked online.

What this means: if you'd like to spend however long reading a pilot script about a character originally described as "a female Peter Pan who never has grown up and has no idea where she's going in life," then by all means, do it. (No judgement—I definitely did, and some of us fit that description, anyway.)
Set in 2014, the pilot centers around Sally Javits (Gerwig, with Meg Ryan as Narrator/Future Sally), whose hard-partying ways implode her short-lived marriage to her high-strung husband Gavin (Anders Holm). After the fallout, Sally's brother Danny (Andrew Santino) and his husband Todd (Drew Tarver) find themselves virtually babysitting Sally as both prepare for the arrival of their soon-to-be adopted daughter. Meanwhile, designated Barney Stinson-adjacent BFF Juliet (Tiya Sircar) convinces Sally to get over Gavin via the "nail and bail" approach (yes, that's a bonafide phrase from the script), and sets up our newly-single protagonist with an IT guy named Frank (Nick D'Agosto).
If you haven't already guessed, the last lines of the script refer to how Sally met "Uncle Frank." (See what they did there, because you can't put Meg Ryan in a sitcom with a character named Sally without a When Harry Met Sally reference.) And yes, there are flashbacks. So many flashbacks.
The canned pilot for How I Met Your Dad rings somewhat familiar to its progenitor when it comes to tonality and particular plot points—for example, Sally's date with Frank, which mirrors the meeting of HIMYM's OTP Ted and Robin. Despite this, the inclusion of a gay married couple and an incidentally POC character (i.e., Sircar's Juliet) would have been a welcome change to the homogeneity of the original all-white, all-straight HIMYM cast. (Lesbian Robin excluded, of course)
G/O Media may get a commission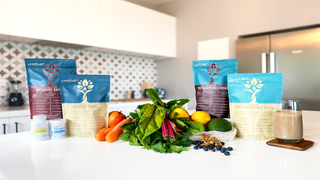 You can read the pilot script here and judge for yourself, but as a personal highlight, I will add that it has inspired me to invest in a champagne sword—because who doesn't want a sword specifically used for opening vintage bottles of Pol Roger in a single swipe?
Added bonus: one character also utters the phrase "you are literally a noodle-catching angel on this earth," which sounds like something all of us should say at least once in our lives, so do with that information what you will.
---
Contact the author at jamie.reich@jezebel.com.

Image via Getty.