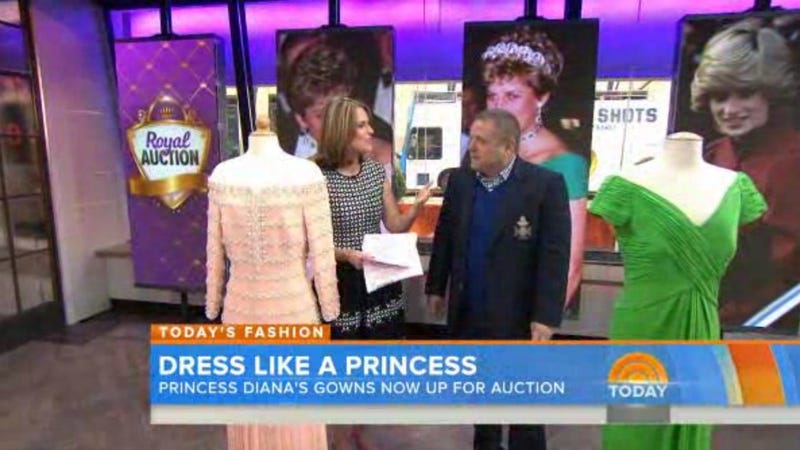 Great news, royalty fetishists—several items from Princess Diana's wardrobe are currently up for auction. Also for sale: a not-at-all-revolting piece of stale commemorative cake from the wedding of Will & Kate™. All this can be yours!!!
Today says mark your calendars for December 5-6, because that's when Julien's Auctions ("The Auction House to the Stars") will be selling several items from Di's wardrobe. On the list: dresses by designer Catherine Walker, one bright green chartreuse silk georgette gown and the other a beaded pale-pink drop-waist number. Both are estimated to sell for, oh, $60,000 to $80,000. Also on offer: A snazzy dark-red coat she wore in the early 80s, for a mere $20,000 to $40,000.
The wedding cake, meanwhile, is a STEAL, estimated to go for $1,000 to $2,000. Run, don't walk!
( h/t In Style)