"FourFiveSeconds," the Kanye West and Rihanna song that revitalized Paul McCartney's career, apparently didn't just stop with the former Beatle: Billboard reveals that another old fave got a re-up on the jammer, and that's none other than the perennially harmonizing, posi-core girl-power trio Wilson Phillips.
Now that we know this, it makes so much sense—the sky-high harmonies of Carnie Wilson, Michelle Phillips, and Wendy Wilson are immutable and unmistakably right there, backing Rihanna on the chorus and bridge. Billboard's Steven J. Horowitz spoke to Wilson about this brilliant revelation, and how the project transpired:
A few months ago, West reached out to Wilson Phillips' manager to join him in the studio to sing on "FourFiveSeconds," which took the group by surprise. "He said, 'When I think of authenticity and I think of angelic, I think of you,'" recalls Carnie Wilson, 46. During their first session, he previewed "FourFiveSeconds" as well as "Only One" and Madonna's "Illuminati." "He was really shy and he would just smile and he's real soft-spoken, then all of a sudden when he started playing all these songs, he was dancing around the room," she continues. "It was just like howMichael Jackson used to be. When he would press play, it was like, out came the artist and the creativity was just really there."
"Authenticity" is a strange word to deploy, although it is true that in their 15-year career the group has never uttered an insincere phrase, and also they are the blesséd spawn of '60s pop royalty—Chynna's parents are John and Michelle Phillips, of the Mamas and the Papas, while Wendy and Carnie's parents are the Beach Boys' Brian Wilson and The Honeys' Marilyn Rovell. Kanye's a long-game kind of dude—witness his evolution in the fashion world, for one—so it does not come as a surprise that he would be thinking about the big-picture legacy of a song such as this, particularly when its sound is as close to folk-Americana as he's ever gotten (as opposed to the rap-Americana that comprises his whole career).
As for 'Ye's assertion that Wilson Phillips is angelic, well, that's indisputable. And they've got longevity, at least melodically; I've had "Hold On" stuck in my head for more than a decade. Also at play is Kanye's willingness to subvert what is commonly held as cheesy, something Wilson Phillips has been considered almost since day one. Their cheesiness was the very device used in the plot of Bridesmaids, this idea that if that era's Lilith Fair music was cloying, Wilson Phillips was an untenable brand of saccharine. Of course, they were indeed precursors to the Lilith explosion of the late '90s, and in retrospect the disdain for Lilith Fair had a lot more to do with the patriarchy than it ever did for the small percentage of weepy folk on the bill.
G/O Media may get a commission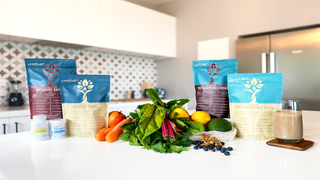 At any rate, we are reclaiming Wilson Phillips, and it's great to hear them back in the conversation. But as they taught us: don't you know things can change? Things'll go your way? If you hold on for one more day. Can you hold on for one more day? Things'll go your way. Hold on for one more day!
This song was the jam, also. Look at that impeccable style! Chynna is basically wearing the outfit Rihanna wore this week to the iHeartRadio Awards! Astonishing!
---
Contact the author at julianne@jezebel.com.