In an email reporters around 5 PM on Wednesday, Yale assistant director for sports publicity Tim Bennett shared a statement from the men's basketball team, which has recently come under fire for publicly supporting expelled team captain Jack Montague amid rumors of sexual assault.
The statement reads:
"Yale Men's Basketball fully supports a healthy, safe and respectful campus climate where all students can flourish. Our recent actions to show our support for one of our former teammates were not intended to suggest otherwise, but we understand that to many students they did. We apologize for the hurt we have caused and we look forward to learning and growing from these recent incidents. As student representatives of Yale we hope to use our positions on and off the court in a way that can make everyone proud."
This contrite apology represents a stark contrast to recent actions from members of the team; they've worn t-shirts bearing Montague's nickname and "Yale" spelled backwards, thrown up Montague's number as the buzzer rang at their game against Columbia this weekend, and given quotes to the media referring to Montague as a "brother" who is "still the captain of our team."
On Saturday, head coach James Jones told Sports Illustrated "that isn't any interest to me" when asked about the sexual assault rumors*, which caught national attention when posters started appearing around Yale's campus demanding that the basketball team "stop supporting rapists."
G/O Media may get a commission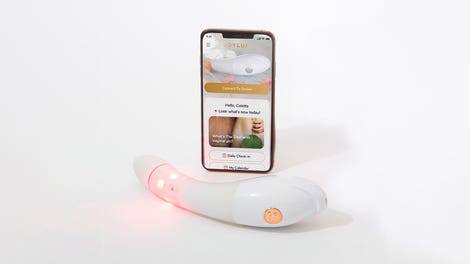 $50 Off
Joylux vFit Gold Device
The team's apology comes as the conflict has escalated on campus; although the school has repeatedly declined to comment and the circumstances behind Montague's expulsion remains unverified, the Yale Daily News reports that a third wave of posters hit campus today, some of which singled out individual players and read "Shame on you."

Jonathan Simonds '18, who started a pledge last week expressing support for sexual assault survivors (it's received 180 signatures), told the YDN:
"Its success as a campaign is dependent collecting support, so that's what we set out to do… However, I think it's passed that point and reached a level where it's clear that there are people on this campus who feel strongly about the issue and who aren't afraid to stand up for one another."
Earlier today, a chalk-in was organized by USAY (United Against Sexual Assault at Yale), the Yale Black Women's Coalition and the Yale Women's Center in a show of support for sexual assault survivors at Yale. USAY co-director Helen Price told Jezebel over email that the chalk-in was attended by over 450 people, and "overwhelmingly supportive and positive."
"We see it as an important step in the efforts to move campus conversation from focusing solely on the basketball team to looking at rape culture at Yale in a broader sense, and hopefully encouraging tangible improvements in the campus climate," Price said, adding:
While the Men's Basketball Team's statement is a step in the right direction, we hope they will do more than pay lip service to creating a better campus climate. Educating yourself and recognizing that you are complicit in a harmful culture is a difficult but necessary journey. USAY is always available to discuss such matters with any group.
*UPDATE, 6:45 PM: Eileen O'Connor, Yale's vice president for communications, reached out to Jezebel with a statement regarding Jones' Sports Illustrated quote:
The quote attributed to Coach Jones was taken completely out of context. The Coach, Yale Athletics, and the University care deeply about providing a safe environment for all. At the time he was interviewed, immediately prior to a championship game, he was referencing that his immediate concern and interest was that game.
---
Contact the author at ellie@jezebel.com.