On Friday, Oscar nominee Charlotte Rampling had some opinions about the Academy Awards and race and just couldn't keep them to herself. The daughter of a fashion heiress and a British army officer, said that the #OscarsSoWhite movement is "is racist to whites." "One can never really know, but perhaps the black actors did not deserve to make the final list," she added.
Rampling, who has previously described herself as an "individualist," continued, "These days everyone is more or less accepted. ... Do we have to take from this that there should be lots of minorities everywhere?"
Though Rampling's comments seem pretty clear, late last night Rampling (or her publicist) issued a statement saying her they were "misinterpreted." The statement reads:
"I regret that my comments could have been misinterpreted.

I simply meant to say that in an ideal world every performance will be given equal opportunities for consideration. Diversity in our industry is an important issue that needs to be addressed. I am highly encouraged by the changes announced today by the academy to diversify its membership."
Just a quick question: how do you misinterpret the phrase "racist to whites?" [NYDN; The Guardian]
---
Continuing the trend of chic European actresses needing to STFU, 90s icon Julie Delpy said in an interview that she wishes she "were African American because people don't bash them afterward." Delpy said:
"Two years ago, I said something about the Academy being very white male, which is the reality, and I was slashed to pieces by the media. It's funny — women can't talk. I sometimes wish I were African American because people don't bash them afterward."
G/O Media may get a commission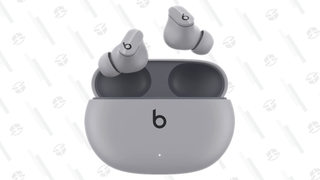 Then she kept talking:
"It's the hardest to be a woman. Feminists is something people hate above all. Nothing worse than being a woman in this business. I really believe that."
Does she not realize that....? No...? [Us Weekly; The Wrap]
---
Bethenny Frankel must have been upset by all of the attention Rampling and Delpy were getting:
---
Image via AP.