At this point, if anyone on the internet tells me that a video is going to "blow my mind," or that I need to "wait for it," or that I should prepare to "change the way I think," I immediately want to run an ultra-marathon down an abandoned mine shaft and into the earth's molten core. I despise a "big reveal." How dare a YouTube video presume it can teach me a lesson! So, naturally, I was skeptical of this viral video of the "world's toughest job interview," which promised to blow applicants' minds with an amazing "gotcha" at the end. Turns out, I WAS RIGHT. THIS VIDEO IS STUPID.
Via AdWeek:
The Boston agency posted this job listing online for a "director of operations" position at a company called Rehtom Inc. The requirements sounded nothing short of brutal:

Standing up almost all the time
• Constantly exerting yourself
• Working from 135 to unlimited hours per week
• Degrees in medicine, finance and culinary arts necessary
• No vacations
• The work load goes up on Thanksgiving, Christmas, New Year's and other holidays
• No time to sleep
• Salary = $0
You can watch the video above. Done? Okay. Here we go. Spoiler, for any of you still in possession of un-blown minds:
The big reveal, at the end of the "interview," is that there already are millions of people who do that thankless job every single day of their lives.
G/O Media may get a commission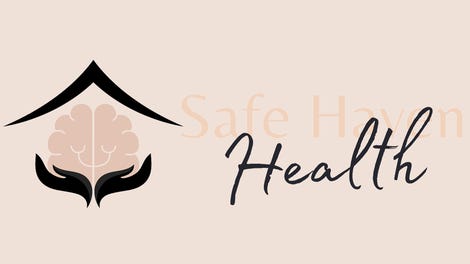 Addiction counseling
Safe Haven Health
YEAH. THEY'RE CALLED MOMS. MAYBE YOU SHOULD CALL YOURS.
Okay. A couple of things.
1. I love my mom soooooooooooo much. Look at her hair-do! Look how supportive she was of my ballet career! But I don't need to be reminded to love her by a fucking greeting card company. And I certainly don't need to be manipulated into it via FOR-PROFIT TREACLE.
2. The invisible labor of women is an incredibly important global issue that deserves better than to be shallowly exploited by a fucking greeting card company. Also, the most oppressive hurdle facing said women isn't "not getting enough cards." It's more like "no affordable child care" and "having to work multiple jobs so she can survive on poverty wages." But thanks for the shout-out, American Greetings.
3. Some people have shitty moms. Some people's moms are abusive. Some people's moms are manipulative liars who orchestrate elaborate set-ups to emotionally blackmail their children. Kind of like this commercial, actually.
4. Some people don't have moms. Some people are raised by dads.
5. How do you know those job applicants in the commercial don't appreciate their moms? Maybe they're taking time away from their mother/daughter brunches right now to get mom-shamed in your fake interview by Michael Fartley, Lord of the Dongs.
6. And, for that matter, if I was one of those people, I'd be like HEY, MAN. I GOT UP EARLY FOR THIS. I PUT ON A FUCKING BUTTON-UP. I ACTUALLY REALLY, REALLY NEEDED THIS JOB BECAUSE RENT IS LATE AND I HAVE TO GET A TOOTH PULLED BECAUSE I LET THESE CAVITIES CHILL FOR TOO LONG BECAUSE I HAVEN'T HAD FUCKING DENTAL IN TWO YEARS. I WAS SO RELIEVED WHEN I BOOKED THIS INTERVIEW, BECAUSE I THOUGHT MAYBE THIS IS IT—MAYBE THIS IS MY RETURN TO NORMALCY, MAYBE I'LL BE ABLE TO CATCH UP, MAYBE IT'LL ALL BE OKAY. AND YOU'RE WASTING MY TIME WITH THIS MORALISTIC PUNK'D BULLSHIT TO SELL GREETING CARDS!?!?!?!?!?!
Uuuuuuuugh. Your mom's a viral video, American Greetings.