In 2003, Britain's Paula Radcliffe finished the London Marathon in 2 hours, 15 minutes, and 25 seconds, the fastest time ever registered by a woman running the 26.2 mile race. Radcliffe's performance that day has been hailed as one of the greatest individual performances in the history of sports, but as of January 1 of next year, that record will be wiped from the annals of marathon world records. Why? Because the London Marathon allows women to run alongside male pacemakers, and officials from the International Association of Athletics Federations have decided that running alongside these men makes women artificially faster.
This means that women who run in marathons that feature a mixed group of pacers— as many of the world majors, including Chicago, do — won't register times that qualify as the women's world record. The new rule also means that no woman can ever set another world record unless she's being paced by other women. Radcliffe's old record will be referred to as "world best." (Radcliffe will hand the world record title off to herself, for a 2005 London Marathon performance where she finished the race in 2:17:42).
The San Francisco Chronicle argues that this is unfair, sexist, and does a disservice to both Radcliffe's performance and female athletes in general. The World Marathon Majors (WMM) and the Association of International Marathons (AIMS) have issued a joint statement calling the ruling "unfair and confusing." I agree, and would like to add that not only is this sexist and confusing, this is pure unadulterated fuckery.
Every major world marathon is run with the aid of several pacemakers for both men and women. Pacemakers (or pacerunners) are non-competitors who run small portions of middle to long distance runs with the elite pack in order to keep them at a pace consistent with the elite group's expectations or a world record attempt (pacemakers are also hired to run the marathon in certain times, so runners interested in running, say, a 3:50:00 marathon can do so by trying to keep up with the 3:50:00 pacemaker) . Elite marathoners are able to maintain a clip that's so fast (under 5 minutes per mile) that lead group pacemakers are paid to drop out and be replaced by a fresh runner every few miles. Some marathons match the women's field with female pacemakers while others, like the London Marathon during which Radcliffe set her record — er — "world best," feature male and female pacerunners alongside the women's field. Officials from the IAAF have decided that this is performance enhancing practice is unfair.
The problem with the notion that male pacemakers unfairly bump the times of female runners is itself a marathon of stupidity. Every single goddamn marathon pace is set by someone fresher, more well rested, and faster than the lead pack, men or women. Thus, if women's world records set with the aid of male pacemakers are discounted due to the fact that men make women artificially faster, then so too should ever single world record set by a man who finished a race that uses a pacemaking runner. If being made artificially faster by running alongside someone faster over a certain distance is unfair, Roger Bannister's legacy should be given a big asterisk, as he used pacemakers in order to break the four minute mile mark. Pacemakers push all of the leaders to run faster, not just women.
G/O Media may get a commission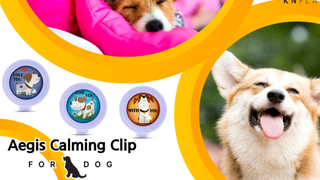 20% off
Aegis Calming Clip for Dogs
While having women run alongside male pacemakers does tend to improve their times by a full two minutes or so, no woman, including Paula Radcliffe, has come within two minutes of her soon-to-be-invalidated world record time. Some argue that even without the male pacemakers at the 2003 London Marathon, Radcliffe still would have shattered the previous world record. But, for now, only the "world's best" will have to do.
Radcliffe's Marathon World Record Invalidated [ESPN]
Column: Women need men to set records? Yes, and No [SFChronicle]
Image via AP