One out of every ten veterans are women, and as women continue to make up a growing number of the military's enlisted forces—about one in seven today—that number will only grow larger. Yet when women veterans try to access health care at Veterans Affairs clinics and hospitals, they run up against an entrenched sexist culture that continues to make them feel unwelcome and can prevent them from receiving the care they need.

Here's how one woman veteran, Corey Foster, described the experience of going to a VA medical center in Temple, Texas, to the New York Times:

"You felt like you were a piece of meat," said Ms. Foster, 34, who retired as a sergeant. "Standing in line at the registration desk, I was getting comments from the male patients behind me, looking me up and down. It was a major source of discomfort."

The treatment was the same at the Veterans Affairs medical center in Murfreesboro, Tenn., where Ms. Foster moved after living in Texas. At that point she gave up, and opted for her husband's insurance outside the department. "They need to make the facilities not feel like an old soldier's home," Ms. Foster said.
According to the Times, harassment is so widespread that some VA health care centers were forced to remove benches from their hallways so that "men no longer have a place to linger and badger women."
And the problems extend beyond sexual harassment from fellow veterans and into treatment. Last year, the VA-run Women's Trauma Recovery Center in Temple, which had previously been housed in a mixed-gender building, was moved to a woman-only facility in Waco, in part to better meet the needs of women who were receiving care for trauma they experienced after being sexually assaulted while on active duty. The move was in response to the experiences of women like Linda Darlene Kamp, who attended the residential Women's Trauma Recovery program in Temple to address PTSD and military sexual trauma, or MST.
G/O Media may get a commission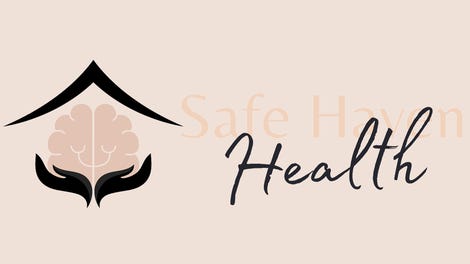 Addiction counseling
Safe Haven Health
"It's really hard for females that have MST to be in a group setting with males all over," Kamp told a local television station. "I've seen and I've heard, and I was sexually harassed in the four weeks I've been here. I didn't like it, it made things worse. I actually had reported it."

Kamp added: "It's overwhelming. You're trying to get treatment and help for military sexual trauma, and you're faced with 125 guys every day in the halls, it's really hard. It's very nerve-wracking and I didn't think I could complete the program."
And when it comes to needed reproductive health services, the VA has yet to fully catch up—many of its facilities do not offer a full range of obstetrics care for pregnant veterans, and some of the veterans the Times spoke with report they have difficulty accessing the birth control they need. (But, the Times pointed out, they do hold baby showers to celebrate Mother's Day where they hand out baby supplies.)
It should come as no surprise that an institution dominated by men where top officials refused to address pervasive issues of sexual harassment and assault of women for years has a problem with sexism and with prioritizing and meeting the health care needs of women. (The issues are not only limited to veterans—a recent BuzzFeed report found that women who are currently serving in the military regularly have their health concerns "brushed off, misdiagnosed" and are "provided the wrong treatments by U.S. military doctors around the world.") The Department of Veterans Affairs recognizes, if belatedly, that it needs to change. As the Times reported, the House Veterans Affairs Committee plans to create a task force specifically addressing the health care needs of women veterans.
"Changing the culture has been an ongoing, overarching goal," Dr. Patricia Hayes, the chief consultant for the VA's Women's Health Services, told the Times. "We want women veterans to feel respected and safe and secure."