Stop stealing pens from your work to resell on Craigslist in hopes of funding that purchase of a sexy new car to attract women. Turns out, women give zero fucks about how "hot" your car is.
According to The New York Post, America's source for the most reputable and stringent sexual attraction news, women are kind of "meh" about so-called "pussy magnet" mobiles.
A Harris poll commissioned by dating site AnastasiaDate found that a majority of women associate fancy cars with negative character traits: 56 percent view men who drive exotic or fast cars as being show-offs or arrogant, and 17 percent perceive them as being insecure.
AnastasiaDate sounds like a repository for the latest in cutting edge scientific research. I eagerly await their findings on myelin in neurons in the neo-cortex.
Almost half of women say that a guy's car reflects his economic status. Forty-six percent say that it reflects a guy's image of himself. Eleven percent believe that the car reflects the guy's feelings about having a family.
G/O Media may get a commission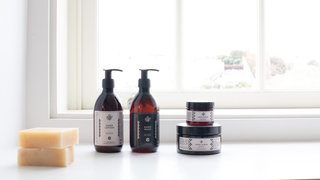 Exfoliate and Hydrate
The Handmade Soap Company
OK that sounds totally rational. We've researched a few cars to identify what they say about "the guy's" feelings about what he wants for a family future:
2008 Toyota Corolla: Wants to get married and have kids, but also would still like to keep being "friends" with that girl he met online three years ago who sends him lots of pictures of her in her underwear but refuses to meet with him in person.
2014 Chevy Impala: Totally ready to settle down and have kids. Totally. Actually, after your first date, he had a computer artist draw a picture of your future child's face based on a composite photo of the two of you.
1984 Honda Civic with Passenger Door Painted a Different Color Than the Rest of the Car: He's cool with you having a baby as long as you're cool with co-signing this credit application for a new cellphone.
1997 Ford Mustang With the Hood Tied Tied Down By A Lot of Twine: He's fine with it if you don't want to use protection and get pregnant or whatever. But you should probably give a whole lot of thought to why that is.
2001 Dodge Minivan He is "Borrowing" from His Grandmother While She's Recuperating From Surgery: You are probably just better off sticking with that fake family you made out of Popsicle sticks when you were in the third grade.
Only about one-fifth of women say that they have found a man more attractive after seeing the type of car that he drives.
This is really making me think long and hard about that summer I fell madly in love with Steve, the Godfather's Pizza delivery guy who drove a red 1985 Yugo. In my defense though, he probably was the best prospect I had during my college years.
And 37 percent of women think men who buy expensive cars are compensating for a lack of "something."
"Something?" So mysterious. I wonder what they could mean?
Image via Shutterstock.