Pritzker Prize-winning architect Richard Meier temporarily stepped down from his self-named firm earlier this week after the New York Times reported that five women had accused him of sexual harassment. The allegations, which span over a decade, include claims that the architect had exposed himself to two women, as well as non-consensual touching and explicit comments. Following a well-established script, Meier told the Times that he was "troubled and embarrassed by the accounts," adding that his "recollections" differed from the five women. "I sincerely apologize to anyone who was offended by my behavior," Meier said.

But if Meier could not recall the incidents of sexual harassment, then women in the industry had been waiting for #MeToo to catch up with him. For women in architecture, the news about Meier (and his penchant for bathrobes) was already familiar through the whisper network. Meier's acclaim, combined with a reported decade of unchecked behavior, was, for many, reflective of the harassment problem within the broader industry itself. "Some of us have been wondering when #MeToo would hit architecture and design," Eva Hagberg Fisher wrote earlier this week. "The time appears to be now." Indeed, shortly after the Times published the allegations against Meier, one woman started a "Shitty Men in Architecture" list, inspired by Moira Donegan's Shitty Media Men list.
In an interview with Fast Company Design, the woman (who is remaining anonymous) that her "purpose in creating this document was to get a conversation started." She continued:
In no way do I think this is a legally binding list, or that it even purports to be factual. General shittiness? I don't know what that means. What my hope now is that someone who worked in someone's office, and thought they led some architect on, or tried to dismiss a bad incident, can say, 'I'm not the only one. I can validate my own experiences.' I want people to be able to recognize potentially unlawful behavior for what it is, and to feel less alone.
G/O Media may get a commission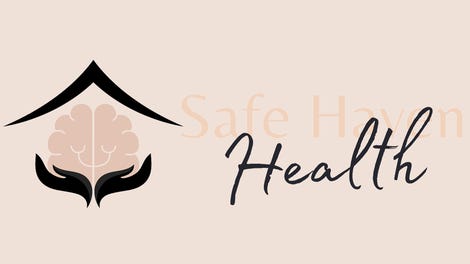 Addiction counseling
Safe Haven Health
The creator also spoke about the power imbalance in architecture which, even as more women enter the field, is still overwhelmingly dominated by men. That's fueled by the labor imbalances that the field still relies upon where "Great Men" are celebrated for genius or "vision," and "lowly employees are tasked with carrying [the vision] out." She pointed too to that particular hierarchy's parallel in academic, another field where women have circulated their own shitty men list.
In addition, she addressed the objections raised over Donegan's list, including anonymity and the possibility of false allegations. "Information can be weaponized, but I have basic faith that people aren't going to use the spreadsheet for personal grudges, and that any misreporting will be corrected," she said.
The growing number of shitty men lists is perhaps proof that shitty men are weeds in every industry—persistent, rooted, and impossible to remove. But these shitty men lists serve a real purpose. Not only are they anonymous warnings, they also articulate the seemingly shifting contours of abuse for women. The hope with the Shitty Men in Architecture list is, like others, industry-wide reform (not "punishment," as so many have argued). "I am not an arbiter, I am not a judge. I don't know exactly what kind of punishment is appropriate," the list's creator said. She continued: "Here's another option: Make it risky to harass someone. Make it scary to harass someone. [...] Create actual stakes the same way that women have been balancing the stakes for decades."