Dr. Larry Nassar is a former employee of Michigan State University who also worked with athletes at USA Gymnastics, the organization responsible for sending gymnasts to the Olympics. He is currently facing a slew of lawsuits and charges over sexual assault and child pornography.
The accusations against Nassar have been building since he was arrested in November of 2016, and hard drives filled with child pornography, including video of him allegedly molesting girls in a pool, were found on his property. Nassar's case is one of many tied to USA Gymnastics, who have been accused of protecting sexual predators, allowing them to move from gym to gym rather than bring scandal to the organization. CEO Steve Penny resigned on Wednesday after a Georgia court unsealed documents that show Penny deliberately downplayed investigations to avoid a "witch hunt" at the organization. Penny has also been named as a co-defendant in several of the cases against Nassar.
Now, several women have come forward to describe their encounters with Larry Nassar at MSU, indicating that the school also tried to protect Nassar and itself from scrutiny, allowing him access to more girls for years after the first accusations against him were reported. A woman named Amanda told NBC News in an interview that she went to see Nassar when she was experiencing hip and back pain in 2014. During her appointment, he inserted his fingers inside her without warning and without gloves. "When he started to actually insert his fingers, that's when I pushed him off of me and I told him, 'You have to stop,'" said Amanda.
Amanda went to school officials with a complaint about Nassar, who suspended and investigated him, but his actions were not determined to be "conduct was of a sexual nature," and were labeled "medically appropriate." Their investigation comprised of asking other physicians and a trainer, all of whom worked for MSU and knew Nassar. They were asked if they used the same technique for pain and reportedly said yes, but always with gloves on and over clothes.
Another woman, gymnast Lindsey Lemke, says Nassar assaulted her "500 or more" times over many sessions when she was a teenager at USA Gymnastics. Lemke now goes to MSU and has been disturbed by the school's response. "Never were any of us asked, you know, 'do you feel you are a victim?' or 'If you feel you need to talk to somebody you can, these are people you can talk to," she says. Lemke alleges that school officials instructed the gymnastics team not speak with the media, which they deny.
G/O Media may get a commission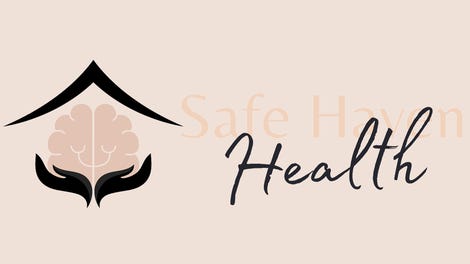 Addiction counseling
Safe Haven Health
The Lansing State Journal put together a comprehensive timeline of accusations against Nassar, which states that the very first recorded complaint received by MSU about Nassar's conduct happened in 2000, but Amanda's case appears to be the first investigation by the university. When asked how it feels to witness the mounting pile of accusations against Nassar, Amanda responds, "I have to think about it all the time. I have to think about the fact that I knew it was wrong, and I came forward. I stood up for myself, and I was silenced."