A former Whole Foods employee in Boulder, Colorado who's suing the store for discrimination claims she faced frequent harassment for being gay.
In a lawsuit filed on Wednesday, Jennifer Johnston alleges that a supervisor at the Whole Foods she worked at in Boulder persistently discriminated against her because of her sexual orientation. According to CBS4, the lawsuit "alleges Johnston's supervisor made fun of the clothing and shoes that she wore, made offensive comments about her being a lesbian, and pried into her personal life in the bedroom."
Johnston, who got married in 2014, says the supervisor also ridiculed her style of dress. "She told me that I looked 'unfuckable,' and that only gay people wear Crocs, which I took offense to," Johnston told CBS 4.
When she complained to store management, Johnston said that the company failed to take action and instead retaliated against her for standing up for her rights.

She said that the store's general manager wrote her up for allegedly playing music containing profane language, an accusation that Johnston denies.
"It made me feel awful," Johnston said of the alleged retaliation. "I loved working for Whole Foods … it was really disappointing when I wasn't supported back when I always supported them."
Johnston cites the alleged discrimination as the reason she resigned from her job. In addition to damages, she's also requesting back pay as part of the lawsuit.
Whole Foods Market is reportedly investigating the incident on their own. In a statement released to CBS4, spokesperson Brooke Buchanan stated: "Discrimination in any form is unacceptable to Whole Foods Market. We were notified of this filing and are looking into the situation."
G/O Media may get a commission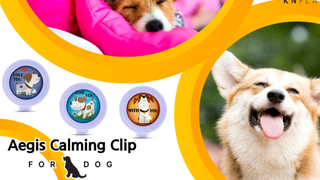 20% off
Aegis Calming Clip for Dogs
Gay people, of course, are not the only ones who wear Crocs. The monstrosities are popular among people with terrible taste in footwear of all orientations.