A woman is suing Match.com after a man she met there followed her home and assaulted her. The website says users are ultimately responsible for their own safety. She says the site should be screening its members. So who's right?
According to the LA Times, a film and TV exec identified only as Jane Doe met a man on Match last year, and agreed to an in-person date at the Urth Cafe in West Hollywood. The date went well, so they went on a second — but afterwards, he followed her back to her house and sexually assaulted her. She later found out that he had a previous conviction for sexual battery. Now Doe is seeking an injunction to stop Match from accepting new members until it implements a screening process — she wants new members checked against sex offender registries. Says her lawyer Mark Webb, "It's not a guarantee. But don't you think something is better than nothing?"
In a statement, Match expressed sympathy for Doe — "While incidents like this one between individuals who meet on Match.com are extremely rare, it doesn't make them any less horrifying." However, they said they already provide safety tips, and that ensuring their physical security is ultimately the responsibility of daters. The tips include basics like scheduling the first date in a public place, telling a friend where you are, and your own car, none of which would necessarily have helped Doe. But was Match really responsible for helping her?
It's a disturbing fact that dating, whether on- or offline, carries certain risks, especially for women. While law enforcement should help minimize these risks by responding swiftly to harassment and stalking and by keeping recidivist sex offenders in jail, it's not clear what role the services that bring people together have in keeping them safe. It's unlikely that anyone would sue a bar if a man she met there later assaulted her, but on the other hand, bars exist for a variety of purposes other than dating. Match.com exists solely to helping single people meet, and so it has a commercial if not a legal interest in allowing them to do so safely. One big complaint women have about dating online is the possibility of coming into contact with men who might harm them — and while checking members' names against the sex offender registry wouldn't wipe this possibility out, it might reduce it. And making dating that much more secure for women would likely be good for Match's bottom line.
Woman Sues Online Dating Site Over Alleged Sexual Assault [LA Times]
Woman Sues Dating Service Match.com [UPI.com]
G/O Media may get a commission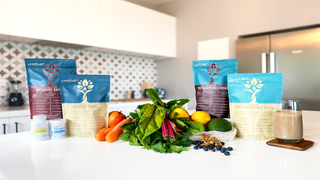 Image via Dmitriy Shironosov/Shutterstock.com