A Pennsylvania woman was found shot to death in a barn Tuesday night after being kidnapped by her husband, who had a long and documented history of violence towards her. Kevin Ewing was previously charged with kidnapping Tierne Ewing in July, but was able to post bond and get out of jail. He was found alive, with a self-inflicted gunshot wound to the head, in the barn with Tierne's body.
The Pittsburgh Post-Gazette reports that Tierne, 48, had a protective order against her husband. She survived a horrifying abduction by Kevin in July, later telling police that he held her hostage in their home for twelve days, restraining her with a cord around her neck, binding her hands, and taping her mouth shut. At one point, he hit her in the head with a handgun, the paper reports, an injury that had been stapled shut at home, not in a hospital. She told police that besides beating her, Kevin also branded her legs with a piece of hot metal. He was, she said, apparently upset by some text messages he saw on her phone.
Tierne escaped after Kevin sent her into a bank; she locked herself into a secure room there after telling bank employees she was being held captive. From the Post-Gazette:
Her husband had sent her into the bank to withdraw money. She told tellers she was being held captive and they called police, who arrested Mr. Ewing in a vehicle outside, armed with a rifle, handgun and knife.

Police said Ms. Ewing was hysterical and was covered with numerous injuries, including bruises, burns and cuts.
Kevin Ewing was charged with a laundry list of offenses: Kidnapping, aggravated assault, carrying a gun without a license, terroristic threats, unlawful restraint, false imprisonment and reckless endangerment. But he was able to post a $100,000 bond, which Judge Gary Gilman elected not to increase, despite prosecutors' requests that he do so. Instead, Gilman ordered Ewing to be confined to his home with an ankle monitor. Police say Ewing cut the ankle monitor, left his house, and abducted Tierne. WPXI reports that no one was apparently notified when Ewing cut the ankle monitor, leaving him ample time to abduct Tierne from his parents' house, where she had been staying.
Tierne's father also told the Post-Gazette that his daughter was "terrified" of her husband: "She told me years ago, 'Dad, if you can't ever find me, I'll be buried on his dad's farm.'"
G/O Media may get a commission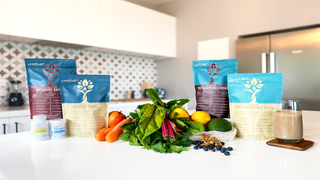 Kevin Ewing remains alive but in critical condition, according to state police.