For many New Yorkers, Spa Castle is somewhat like the holy grail of chillaxation, a five-story fantasia of a water park for adults. Located in College Point, Queens, the giant Korean spa's many amenities, like hot stone massages, mud baths, and a "hydrotherapeutic" lazy river, are luxurious enough that Manhattan, Bronx, and Brooklynites who grouse at traveling 30 minutes on the A train willingly rent zip cars or (gasp) take the F to the 7 train or (gasp gasp) the Q44 bus to reach it. But the pampered chill was put on pause over the weekend when a woman, walking into the outdoor hot tub, felt her toe touch something odd... and it was the deceased body of Hock Ma, an 84-year-old Queens man.
The cause of Ma's death is unknown at this time, but Jessica Pescatore, a friend of the woman who discovered him, has spoken to NBC News about the incident:
Hock Ma, of Forest Hills, died Sunday evening after being pulled from the water of the rooftop hot tub at Spa Castle in College Point, police said. It wasn't clear how long he had been under the water or if he suffered some type of medical emergency before becoming submerged.

Jessica Pescatore was inside the five-story spa, which offers pools, saunas and relaxation rooms, along with other amenities, when she said her friend, who had gone to the outdoor hot tub, ran inside screaming for help, saying there was an unresponsive man in the water.

She was "actually walking into the water and felt something by her feet," Pescatore said of her friend. "It was the gentleman. He went under and no one noticed him."
Spa Castle employees administered CPR on Ma until paramedics could arrive, but he was pronounced dead at the hospital. NBC reports that although safety precautions are clearly posted around the facility and the pools are to be continually monitored by "aquatic observers," it was unclear whether that particular hot tub had been checked and Pescatore claimed it the area was dimly lit. It also reported that Spa Castle has racked up 28 different violations in the past two years:
Inspection records show the outdoor facility was cited in April 2013 for not having a developed and updated pool safety plan. The indoor facility was cited in April and September over inadequate life-saving equipment and lifeguard chairs, pool overcrowding and insufficient qualified supervisory staff on duty. The facility has also been knocked four times for "operations records not maintained/submitted monthly," records show.

The Health Department said the facility corrected all its violations at the time of the last inspection in September. It has A grades for the food service establishments in the facility.
G/O Media may get a commission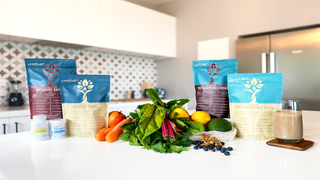 Well, at least the poolside bulgogi is still safe, although in general eating near public pools isn't all that appetizing, much less post-deceased human taint. (Take, for instance, the unusually high urine content found in Vegas pool clubs. Granted, raver pool pee is most likely fueled by $17 tequila shots and Spa Castle stopped serving the hard stuff a year and a half ago, but still: humans are gross organisms unleashing untold amounts of detritus at any given time, alive or dead.) Our recommendation: if you must, perhaps try the recently opened Spa Castle Manhattan, which has only been exposed to human bodily emissions for a few weeks.
Deepest condolences to the family of Hock Ma, whose son James told NBC, "It does warrant a closer look so this doesn't happen to someone else, and it's a shame it happened to my father."