A 21-year-old woman in the small town of Hawley, Pennsylvania is facing life in prison for selling heroin to a person who then died of an overdose. Brittany Ann Banscher is being charged under a new initiative that's aggressively targeting heroin trafficking in Pennsylvania. It's part of a growing number of states that are using "drug dealer liability" or "death by delivery" laws to stringently punish drug dealers. An earlier version of Pennsylvania's law was ruled unconstitutional by the state Supreme Court.

The Pocono Record reports that Banscher was indicted Tuesday by a federal grand jury in Scranton, charged with "knowingly and intentionally" possessing heroin with intent to distribute, "resulting in the death of another person." She faces up to life in prison and $1,000 in fines, and separately is facing more charges of possession with intent to distribute, which would carry another maximum of 20 years.
Banscher's arrest is part of a broad swath of aggressive prosecutions of people in Pennsylvania accused of selling heroin and fentanyl. In August, a Scranton man was also charged with "drug distribution resulting in death" for selling fentanyl to a pregnant woman. He faces a maximum of 40 years because the sale occurred within 1,000 feet of a daycare center with an outdoor playground, considered a "protected area," where potential penalties are doubled.
Alternet reported last year the "drug dealer liability" laws are a popular new tool for law enforcement, though critics argue the laws are on shaky legal ground in holding the alleged dealer directly responsible for another person's death:
Many legal experts and justice advocates argue that these drug death prosecutions are not only unfair, but probably unconstitutional. As Rutgers University law professor Douglas Husak put it: "Heroin distributors are not murderers, and they're not murderers when their customers die from an overdose."
The National Criminal Justice Reference Service agreed in its harshly critical report on the practice, Unconstitutional Fiction. "Regardless of the felony committed by a drug supplier, the act of supplying the drug does not legally cause a user's overdose and death," the NCJRS found."Courts that use the rule [felony murder in drug prosecutions] violate the accused's constitutional guarantee of due process of law by failing to prove the causation of the crime beyond a reasonable doubt."
G/O Media may get a commission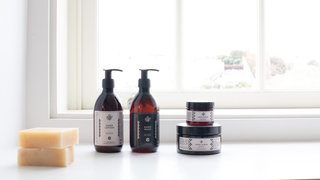 Exfoliate and Hydrate
The Handmade Soap Company
Thus far, Alternet reported at the time, California, Florida, Illinois, Kentucky, Ohio, Pennsylvania, Massachusetts, Michigan, Missouri, Tennessee, Virginia and Washington have all enacted some form of a drug dealer liability law in the past two decades.
In Pennsylvania, the first version of the law was overturned in the 1997 case of Gloria Highhawk, who injected a man named Steve Wilson, who was quadriplegic, with heroin at his request. Wilson became unresponsive and died soon after of "acute heroin toxicity."
The updated version of the "death by delivery" law, passed in 2011, doesn't require the prosecution to prove that the alleged dealer acted with "malice" in selling the drugs, only that they were "knowingly delivered," Assistant District Attorney Matt Weintraub told Levittown Now at the time. The cases were still often difficult to prove, he added: "We still need to prove that the delivered drugs were the drugs that killed. Sometimes it's hard to establish that chain."
Other states are also increasingly used liability or "death by delivery" laws, beginning around 2013.

"We're going to be ruthless," prosecutor Joseph Coronato of Ocean County, New Jersey told the Associated Press at the time. "We're looking for long-term prison sentences."