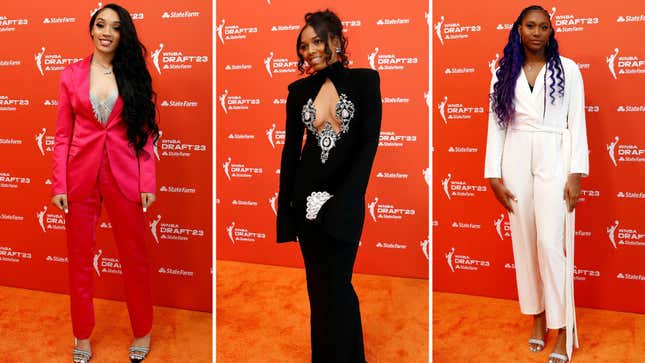 The Empire State Building shined bright orange Monday night, as the 2023 WNBA draft was broadcast live from Spring Studies in New York City. Dreams were made, stars were born, and looks were served.
Overall, 36 new players were drafted to the league. Aliyah Boston was the number one draft pick, joining the Indiana Fever. The SEC ended the night as the conference with the most picks (nine). And the South Carolina Gamecocks tied the record for the most players drafted from a single school with five picks, including Boston.

But before the draftees were drafted and the picks were picked, these athletes delivered some championship-worthy looks on the orange carpet. I call zero fouls.