The Obamas have chosen Kehinde Wiley and Amy Sherald to be the first black artists to paint presidential portraits for the Smithsonian. Both artists are well-respected and well-placed in major museums (Kehinde Wiley's work has auctioned for over $100,000), but still the selections clearly recognize American race and class barriers. Wiley portrays black men–ranging from anonymous people to Biggie Smalls–in Baroque environs previously reserved for European white male nobles. "I'm that kid who grew up in South Central Los Angeles in the 1980s in the specter of Latasha Harlins and LAPD police brutality," Wiley has told Antwaun Sargent for VICE. "For me, all of that stuff is a very tried and true way black bodies are policed, controlled, and consumed. My work has always been a response to that."

Michelle's pick, Baltimore artist Amy Sherald, paints everyday people: for example, a woman in a sash and tiara titled "Wellfare Queen." Sherald has said of previously seeing her work at the National Portrait Gallery in D.C.:
"...[H]aving the White House up the street during the Obama administration was a constant reminder that this country we live in would not be as great as it is without people that look like me."
G/O Media may get a commission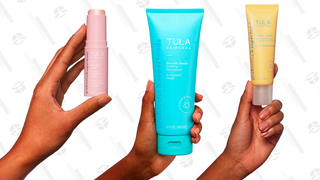 Wiley in particular is an interesting choice. He's not shy about putting his subjects (and himself) on stallions, so I will anxiously await the grand unveiling to see if he goes all out.
The paintings will be unveiled next year.